By Marie-Therese Nanlong
Jos—The indigenous people of Jos North, Jos South, Riyom and Barkin Ladi Local Government areas of Plateau State, have said no fewer than 300 persons have been killed in the troubled Plateau State in the last three and half months by herders.
Speaking on the platform of Berom Ethnic Nationality, they pleaded for the intervention of the international community to end the incessant attacks in their communities, lamenting that the deaths were between June and September in Barkin-Ladi and Riyom Local Government areas.
According to them, they have lost confidence in the ability of the Nigerian government to protect them in the face of continuous killings, harassment and confiscation of their ancestral lands by rampaging herders and called on the international community for urgent intervention before they are wiped out.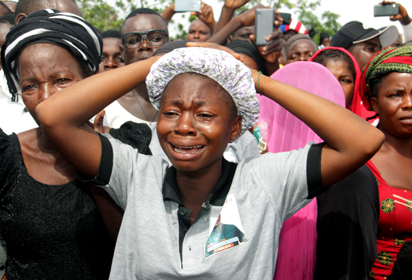 In a statement by General Secretary of Berom Educational and Cultural Organisation, BECO, Da Davou Choji; President of Berom Women Development Association, BEWDA, Ngo Florence Jambol, and President of Berom Youth Moulders Association, BYM Choji Chuwang, and issued in Jos, they said they need international intervention to save them from extinction.
According to the statement, "the Berom Nation has lost confidence in the ability of government to defend the rights of its citizens in the communities under attack by herdsmen.
"So far, between June and September, more than 300 lives have been lost, 38,000 others displaced and property worth millions of naira destroyed with no tangible remedial action or programme in place by government at all level.
"The call has become necessary given the failure of Federal Government, security agencies and the state government to uphold the basic tenets of justice."
The statement also frowned at the sudden transfer of the then Commander of Operation Safe Haven, Major General Anthony Atolagbe, under "very suspicious circumstances, having arrested 11 suspected killer herdsmen in connection with the massacre of June 24, where over 230 innocent lives were wasted.
"The lack of prosecution of arrested attackers is injustice as well as a high level of collaboration against the Berom and indeed, other victims by yet to be identified powers from above."
The people called for "the reconstruction of destroyed villages, relief materials to IDPs camps and the guarantee of security in the affected areas, more so that the attacks have remained unabated and determined to penetrate the Jos city centre and environs."