By Sola Ogundipe
In an effort to address the menace of drug abuse, such as gross abuse of codeine and other substances among the youth in the North-West and North-East zones, the National Agency for Food, Drug Administration and Control, NAFDAC, has enlisted the support of religious leaders and clerics to convey messages to their congregation on drug abuse during the Ramadan sermons, tafsirs, in the various mosques across the zones.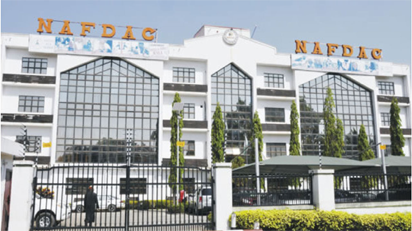 NAFDAC
The Director-General of NAFDAC, Prof. Mojisola Adeyeye, who disclosed this in a statement, said the Ramadan drug abuse enlightenment campaign in mosques has since commenced in all the 13 states within the zones in question.
Adeyeye said: "The Ramadan is a period where the rites that reflect obedience to Allah, reading the Holy Qu'ran and listening to sermons are observed; hence people assemble in various mosques to listen to the Tafsir.
"This period affords the clerics the opportunity to educate the youths by disseminating information on the effects of codeine, tramadol and other substances of abuse on the youth, the community and economy of the nation, so as to encourage the youth to shun drugs.
Adeyeye recalled that recently, the Federal Government through the Minister of Health announced the ban on codeine production and NAFDAC has also placed an embargo on the issuance and renewal of permits for the importation of codeine as active pharmaceutical ingredient for cough syrup preparation.
"These actions became necessary due to the gross abuse and widespread addiction. In addition to the above, NAFDAC has also deployed strategies like intensive public awareness and sensitization campaign, drug demand reduction campaign, increased enforcement and improved collaboration with sister agencies to address this menace."