House in Quezon Turns Into Instant Attraction Due to Fancy Christmas Decors
A house in the town of Lucban in the province of Quezon turned into an instant tourist attraction due to the fancy Christmas decors.
Christmas is an annual festival commemorating the birth of Jesus Christ, which is primarily observed every December 25. It is a religious and cultural celebration by billions of people around the world.
It is considered as the longest holiday in the Philippines because Filipino people were starting to observe it as early as September. Filipinos have been starting to decorate their homes with Christmas stuff even before the month of December.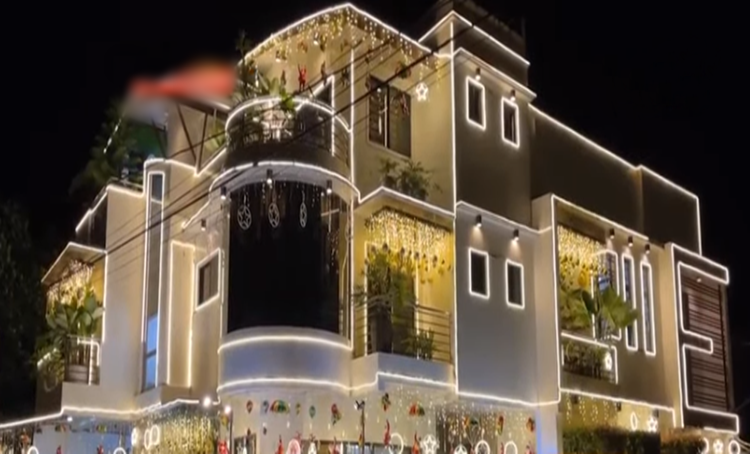 Decorations in houses, malls, public places and business establishments make the spirit of Christmas more recognizable.
A certain home in Lucban, Quezon becomes an instant attraction in the province after installing Christmas decorations. The owner installed wonderful lights and other decorations in preparation for the Yuletide season.
The attractive house gives light in the area due to the massive amount of Christmas lights. Aside from the wonderful and colorful decorations, the owner also plays popular Christmas carols and songs to entertain others.
Some residents are even visiting the village to check the house covered with colorful displays and lights. Most visitors are taking selfies and pictures of the house.
According to the house owner, they wanted to give joy and entertainment to the public amid the coronavirus pandemic. The owner would also open their house to public on December 24, 2021 to give gifts to less-fortunate people.