The Ministry of Education and Human Resources Development (MEHRD) have suspended all examinations that are scheduled for this week.
The suspension came after the 7.3 undersea earthquake hit Solomon Islands this afternoon (22 November 2022).
As a result of the earthquake, the administration of the form 6 examination on development studies have been affected.
Acting Permanent Secretary for MEHRD James Bosamata said all examinations are suspended as of Tuesday 22 November 2022.
"MEHRD would like to inform all school leaders, teachers, students, parents and guardians that we have suspended the exams as of 22 November 2022. This means we will wait for the National Disaster Management Office (NDMO) to inform us of the cancellation of the tsunami alert and after that examinations will resume, Mr Bosamata said.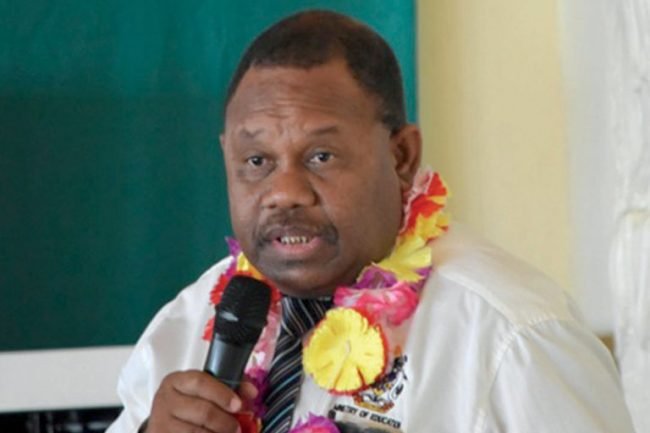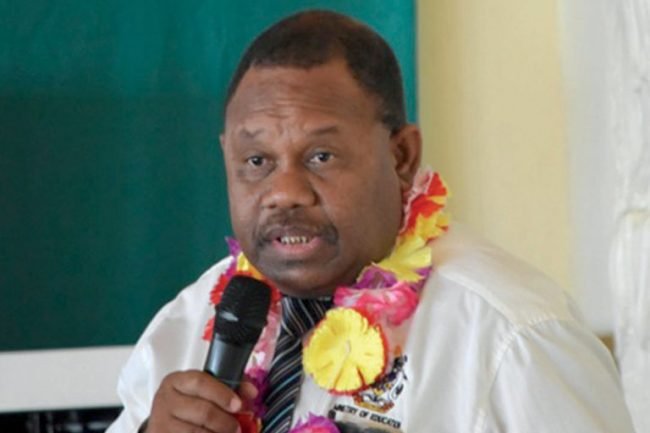 Acting Permanent Secretary for MEHRD James Bosamata
National examinations for forms 3, 5 and 6 across the country begin on Monday 21 November 2022.
Businesses and workplaces in Honiara have closed their operations by 2pm this afternoon following the powerful undersea earthquake.
Some damages to private and public properties were also reported in parts of Honiara.
Solomon Power has also confirmed power outages in some parts of Honiara.
The Solomon Islands Meteorological Services has issued a NO TSUNAMI THREAT FOR SOLOMON ISLANDS following an undersea earthquake of magnitude 7.3 that occurred around 1pm this afternoon near latitude 9.8 degrees south, longitude 159.6 degrees east.
This is approximately 53 kilometers southwest of Honiara in Guadalcanal province.
Director of Meteorology David Hiriasia said, following analysis, there is no tsunami threat issued for the Solomon Islands.
He advises the public that unusual sea current is expected around coastal areas.
ENDS///
By Fredrick Kusu