So far, in not writing about cricket for eight columns straight (I am sticking to my story that they are really about Caribbean societies), I have avoided naming any contemporary players. But I want to veer away a bit and talk about some CPL events, and that entails some name-calling.
Mignon du Preez, a former South African captain, now playing for the Trinbago Knight Riders women's franchise, took an absolute stunner of a catch to get her compatriot Shabnim Ismail's wicket in their match against the Guyana Amazon Warriors.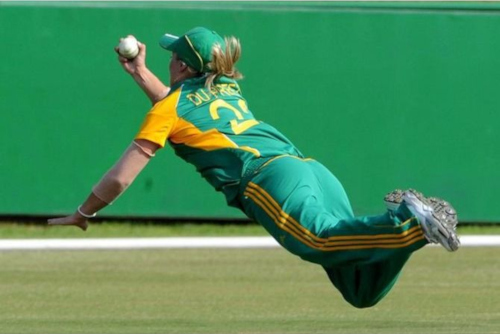 Former South Africa captain Mignon du Preez takes a stunning catch.
It was so astounding that it derailed me. It was one of those sublime moments that are a reminder that we are fortunate indeed to witness the beauty of complete athletes and their capacity for the extraordinary.
Rahkeem Cornwall's century last Sunday was a display of power of such gigantic proportions that it was mesme­rising.
Coming from the same space as most of the spectacular performances from our players emanate—that hot spot when a place is threatened and redemption is sought—he set out to prove his worth, as did Nicholas Pooran on Wednesday night.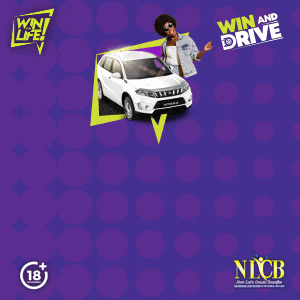 Interestingly, Pooran had said before the match that he had to put aside his ego and remind himself of what he did when he scored runs.
Watching Cornwall was like being at some surreal game, where one remains suspended in apprehension wondering what could happen next. When he retired hurt, his business agenda complete, the match returned to a normal state, but that normal state had been warped, flattened into something humdrum, even though it was not.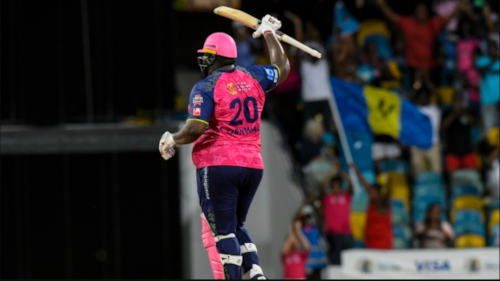 Rahkeem Cornwall celebrates a stunning CPL century for the Barbados Royals.
Whatever the motivation, to win a match or prove a point, they were epi­sodes of how a player can dominate a game to the extent that everything else retreats into the background of the brain.
How much do we recall of the brilliant not-out 75 of Shivnarine Chanderpaul when Brian Lara scored 375?
Certain players carry an aura, something so powerful that from the moment they enter their arena, they emit a kind of electrical charge that runs through the crowd.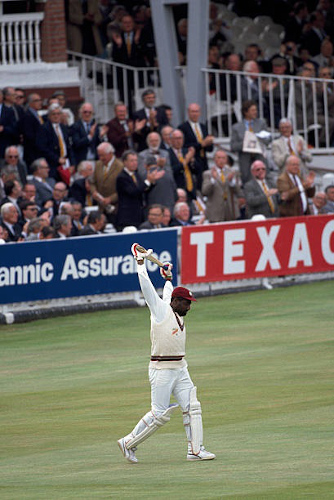 Photo: West Indies cricket star Viv Richards walks out to start his innings.
I don't want to call too many names, because that is a road that leads to unnecessary trouble, so I will just mention a couple. Viv Richards is in a realm of his own. Brian Lara, Virat Kohli, Deandra Dottin, Kieron Pollard, Dwayne Bravo, you know what I am talking about, and I am sure you can add your favourites.
These are the kinds of characters that keep us riveted, even when they have bad days.
When we survey the landscape, there is much to make us gloomy, but every now and then a kaleidoscope of butterflies makes our spirits flutter, and we have to embrace those nurturing moments.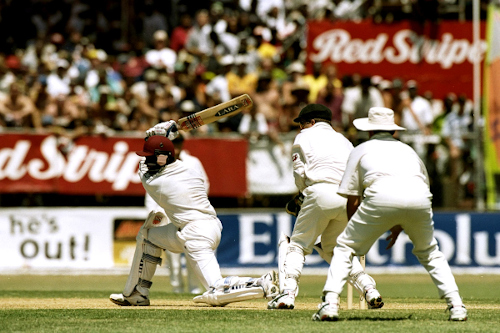 Photo: Iconic West Indies batsman Brian Lara plays an attacking shot against Australia at Sabina Park in 1999.
(Copyright Getty Images/ ESPN)
In the CPL, a league that has become a platform to showcase young talent, to encourage diverse cultures to mingle, and to bring people together in a healthy spirit of competition, there is much to celebrate.
The burgeoning popularity of women's cricket is refreshing. Finally, global interest has taken off, and sponsored tournaments are drawing increasing numbers of spectators.
Do you know that the first international world cup was actually held in 1973 for women players because they were not getting any recognition or support? In that inaugural tournament, both Jamaica and Trinidad and Tobago fielded teams. Imagine that.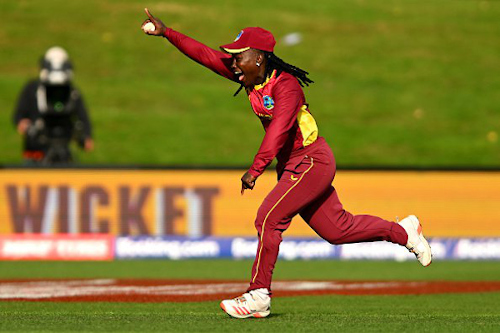 Photo: West Indies cricket star Deandra Dottin.
(via CWI Media)
Now that the women's game is on the radar, its players are achieving the kind of stardom and public recognition that had hitherto been the men's domain. Performance levels have risen mightily.
So sometimes, when commentators refer to players as outstanding ones in the women's game, I get a little irked (but I am hopeful they will evolve). Outstanding players are just that; they don't have to be relegated to assessments in the context of the women's game as if that were some lesser category.
I bet you anything that when there are matches featuring both male and female players, we will see the evidence.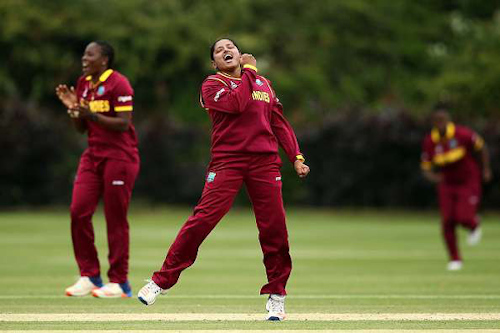 West Indies cricket star Anisa Mohammed.
(via Sportskeeda)
Every time Anisa Mohammed runs up to bowl and does her little jump, I remember Ann Brown-John (former West Indies captain), saying she had never seen that curious leap before. I find myself looking at bowlers to see if anyone else does it.
I often wonder if people know that in 2016, she became the first bowler internationally to have taken 100 T20 wickets. The first bowler, not the first female bowler.
She is as much a world-class player as several of the women who have graced West Indies cricket: former captain Merissa Aguilleira was given lifetime membership at the MCC earlier this year.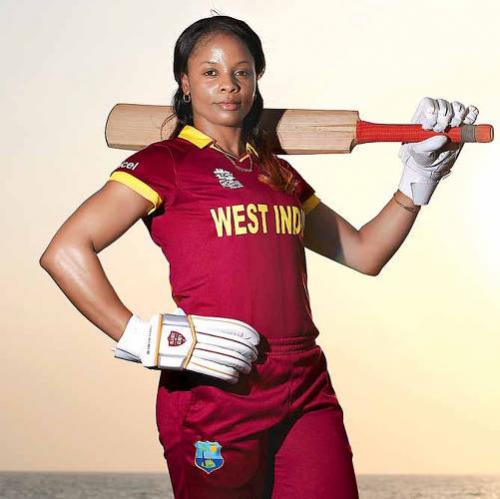 Former West Indies standout Merissa Aguilleira.
Others come easily to mind: Deandra Dottin, Hayley Matthews, Stafanie Taylor, current captains of their WCPL teams. The cricket discoveries are heartening in both aspects of the CPL.
When Alick Athanaze from Dominica made his international debut for the West Indies against India, there was a lot of buzz about his talent. He has been showing that it is not a fluke.
Others, like Nyeem Young, Gudakesh Motie, Sherfane Rutherford, Matthew Forde, McKenny Clarke, Jayden Seales, Jahzara Claxton, Karishma Ramharack, Zaida James, Samara Ramnath, are youthful and promising players to watch.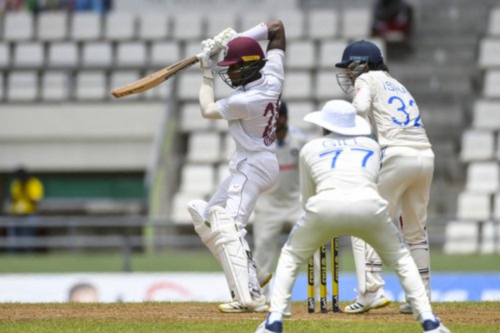 West Indies batsman Alick Athanaze scored 47 on his Test debut against India.
Photo: CWI Media
There are others, of course, but I thought I would just mention some of the younger ones who are getting a chance to perform and learn on an international stage.
The CPL project has brought more value than its hype suggests—more than just cricket.