CBS News Live
Live
At least 16 people were killed in a shooting in Lewiston, Maine, Wednesday night, multiple law enforcement officials told CBS News, but they indicated the death toll could be higher than 20.
Multiple sources said at least 50 people were injured, but it was unclear how many had been shot. A suspect was still at large, police said.
Maine State Police said shortly after 8 p.m. ET it was investigating "multiple locations" and asked people to shelter in place.
"Please stay inside your home with the doors locked," Maine State Police wrote on social media.
Lewiston police said it responded to two locations, a restaurant called Schemengees, and Sparetime Recreation, a bowling alley. The two locations appear to be about a 10-minute drive from each other.
Police shared images of a suspect and asked people to contact them "if you recognize this individual."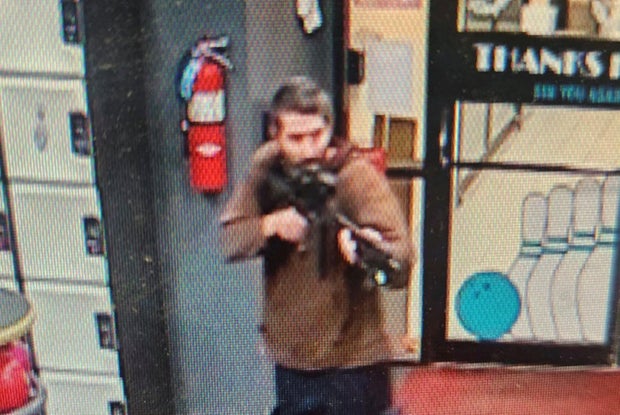 Law enforcement officials released a photo of a man with a semiautomatic rifle suspected in a mass shooting in Lewiston, Maine, on Wednesday, Oct. 25, 2023.
Androscoggin County Sheriff's Office via REUTERS
Police also shared a photo of a white vehicle and asked anybody who recognized it to contact Lewiston police.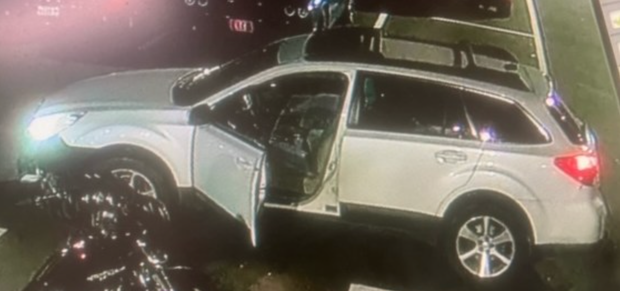 Police in Lewiston, Maine, have released a photo of this car wanted in connection with an active shooting situation on Oct. 25, 2023.
Lewiston Police Department
The Central Maine Medical Center in Lewiston said in a statement that it was "reacting to a mass casualty, mass shooter event," but did not have further details on the number of patients or severity of their injuries.
The city of Auburn, Maine, which borders Lewiston to the west, advised residents of both Auburn and Lewiston to shelter in place. Lewiston is located about 45 minutes north of Portland.
A White House official confirmed to CBS News that President Biden had been briefed on "what's known so far about the mass shooting in Lewiston."
The FBI is also responding, an agency official told CBS News.
Department of Homeland Security Secretary Alejandro Mayorkas has also been briefed.
"The entire Department of Homeland Security grieves with the loved ones of those killed and injured, and stands with the brave law enforcement officers and first responders who are currently working to secure and safeguard the people of Lewiston," Mayorkas said in a statement.
Maine Gov. Janet Mills released a statement saying she was briefed on the situation. "I urge all people in the area to follow the direction of State and local enforcement," Mills said. "I will continue to monitor the situation and remain in close contact with public safety officials."
The office of Maine Sen. Angus King said in a statement that he was "deeply sad for the city of Lewiston and all those worried about their family, friends and neighbors."
This is a developing story and will be updated.
Thanks for reading CBS NEWS.
Create your free account or log in
for more features.