A group of House Democrats made up primarily of far-left "Squad" members voted against a resolution Wednesday to condemn the "barbaric" Oct. 7 attack on Israel by Hamas terrorists.
H.R. 771, which reaffirms America's support for Israel as it responds to the attack, received overwhelming bipartisan support and passed by a vote of 412-10 with six members voting present.
The 10 members voting against the resolution included six of the eight "Squad" members: Reps. Alexandria Ocasio-Cortez, D-NY., Ilhan Omar, D-Minn., Rashida Tlaib, D-Mich., Jamaal Bowman, D-N.Y., Summer Lee, D-Pa., and Cori Bush, D-Mo. They were joined by Reps. André Carson, D-Ind., Al Green, D-Texas, and Delia Ramirez, D-Ill.
NEWLY ELECTED SPEAKER MIKE JOHNSON DECLARES HOUSE 'BACK IN BUSINESS,' VOWS ACTION TO SUPPORT ISRAEL
The remaining two "Squad" members, Reps. Greg Casar, D-Texas, and Ayanna Pressley, D-Mass., were joined by Reps. Joaquin Castro, D-Texas, Nydia Velázquez, D-N.Y., Jesús "Chuy" Garcia, D-Ill., and Pramila Jayapal, D-Wash., in voting present.
One Republican, Rep. Thomas Massie, R-Ky., voted against the resolution over concerns it could deepen the conflict, but explicitly condemned the attack by Hamas and affirmed Israel's right to defend itself unlike members of the "Squad."
WATCH: ILHAN OMAR BREAKS DOWN IN FIT OF RAGE AIMED AT BIDEN, DEMOCRAT LEADERSHIP OVER SUPPORT FOR ISRAEL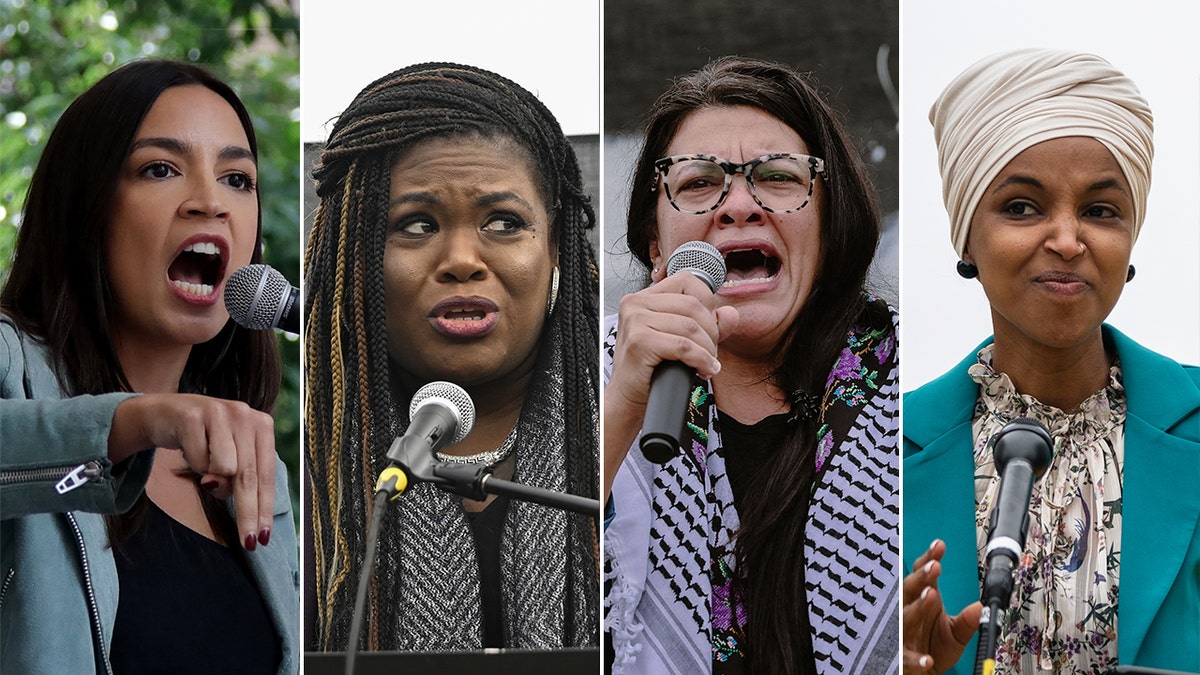 Members of the far-left "Squad" from left to right: Reps. Alexandria Ocasio-Cortez, D-N.Y., Cori Bush, D-Mo., Rashida Tlaib, D-Mich., and Ilhan Omar, D-Minn. (Getty Images)
CLICK HERE TO GET THE FOX NEWS APP