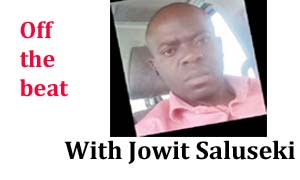 FOR several years now, streetism, a situation in which children and adults roam streets to ask for alms, has been a time bomb waiting to explode.
In fact, it is a societal nuisance which many people feel should be nipped from the bud like yesterday.
While the Government through the Ministry of Community Development and Social Services discourages giving alms to street beggars, it seems there is no end in sight in stopping the practice any time soon.
This is evidenced by how cities such as Lusaka, Ndola, and Kitwe are all littered with an army of street kids begging for alms.
The street kids mainly use the resources to buy illicit products which they inhale in order to get intoxicated.
Lusaka street kids are predominantly spotted around Kamwala area and the main post office while in Kitwe, their presence is visible around Matuka Avenue and at a place near the once famous Edinburgh Hotel whereas in Ndola, they are found mostly around Broadway area.
In Zambia, causes of the streetism range from neglect by parents and guardians, death of parents, poverty, family divorce as well as child, drug and alcohol abuse.
This forces children to flee to the streets and end up leading a life of begging while others graduate to become hardcore criminals terrorising people and robbing them of valuables day and night.
In 2018, there were pronouncements that the government would no longer play the role of spectating but, in conjunction with other co-operating partners, launch a US$10 million programme to remove children from the streets.
Under a programme dubbed "Saving effectively and efficiently vulnerable children and adolescents", government envisaged to ensure vulnerable children were put on Social Cash Transfers (SCT) to give them dignity.
The government was then expected to integrate street kids back into their respective families.
Over 100,000 children were expected to benefit from the programme.
But five years down the line, some known street children who briefly disappeared have returned in full swing in various towns.
It is a pity that the programme which could have empowered street kids with education and skills to sustain their livelihoods as they grow older has seemingly failed.
For starters, one of the solutions to ending or reducing streetism is that members of the public should also play their part by refraining from giving alms to street kids and beggars.
Secondly, the street kids' counselors should not slacken in counseling so that they overcome circumstances that force them to patronise the streets and ascertain the background of their upbringing.
There is also a school of thought that some of the street kids who are slowly turning into hardcore criminals are bitter at society for being neglected.
That is why counselors and the Church have a huge role to play towards the rehabilitation of the army of street kids that are on a daily basis flooding major cities.
With the introduction of free education from grade one to 12 in public schools, young street kids should be re-enrolled into schools to continue with education so that their future does not completely become bleak.
On the other hand, some older street kids have to undergo various survival skills training under the Constituency Development Fund (CDF).
Through CDF, street kids can then acquire life skills such as carpentry and joinery, bricklaying, plumbing, tailoring, cookery and fashion designing, among others.
The idea is to keep the street kids busy instead of perhaps hurriedly re-integrating them with the same families that abandoned them or go to orphanages or centres where their needs may not be met due to various reasons.
They may end up going back to the streets as has been the case over several years where some of them have even ended up turning the streets as matrimonial homes with some impregnating each other.
Various strategies, including force, have been implemented before to rid the streets of kids, but without much success.
It is an open secret that the government and various partners have been trying to get these children off the streets but they are still there.
Not too long ago, authorities had to rid the streets of Ndola, Kitwe and Lusaka of street kids.
However, no sooner had the kids taken off the streets than others stepped forward to take up their places.
In Ndola, hordes of street kids are normally found at Broadway Bus Station, at an incomplete multi-storey building opposite Ndola Central Police Station and at Broadway opposite the Workers' Compensation Fund Control Board head offices.
With the number of street kids growing, people's sympathy, too, has over the years become overwhelmed with the sheer numbers of street kids lining up to ask for alms.
But in an interview, Community Development and Social Services Minister Doreen Mwamba acknowledged the issue of an influx of street kids but said members of the public are partly to be blamed for continually giving alms to street beggars.
"As government, we have discouraged alms giving, but it seems that this call has ended up falling on deaf ears as the trending has continued," MsMwamba said.
She said the Government has increased the number of beneficiaries under the SCT which should help cushion the levels of poverty which most street kids advance as one of their reasons for running away from their homes.
The bi-monthly SCT offered to the aged and vulnerable is pegged at either K400 and K800 respectively, with a child-headed family and those living with disabilities benefiting the K800.
On the sidelines, some organisations, too, discourage giving alms to street kids because doing so, arguably, encourages them and others to be on the streets.
Beautiful Gates founder Bill Kaping'a weighs in that it is sad that society has continued to give alms to street kids, thereby encouraging more children to flock to town centres to beg for money and food.
"For instance, here in Kitwe, these jerabos dish out money to street kids who shout at them, commander! Commander!" said Mr Kaping'a, whose organisation has been helping to rid the streets of street children through rehabilitation.
Like earlier stated, it will be unfair to say the government has been sitting idly in the quest for a lasting solution.
The Government has on several occasions tried to find a solution for street kids by taking them to Katembula Skills Training Centre in Lufwanyama district as well as in Mufulira but the children have preferred to be running away.
While it is an undeniable fact that street kids have continued to increase despite the various interventions of several stakeholders; the public should play a part by refraining from giving alms to street kids.
By doing so, the number of street kids flocking to beg for alms in the central business districts of major towns may be curtailed.