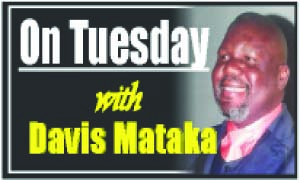 IS it just me or is society seeing an ever increasing spate of countrywide incidences of delinquents, armed with all manner of rudimentary weapons such as machetes, catapults, sticks and stones attacking innocent members of the public, stealing from them and beating them to pulp.
IF you are lucky at all, they will get away with valuables such as phones, ladies handbags, and even groceries and in some extreme cases, they will draw blood.
There are even some circumstances where bodies have been found often riddled with all sorts of open flesh wounds courtesy of the infamous notorious gangs they call the Junkies.
This new wave of modern day township terrorism is being perpetuated by bands of unruly youths which are spreading a reign of fear, planting seeds of disharmony through the indiscriminate maiming of residents in our communities, a trend which has grown in intensity all in a space of one year or so.
Are these isolated incidents or do they bear the semblance of a systematic pattern of attacks on hapless members of the public to cause mass discontent and social upheaval?
It is a matter worth critically examining because it is un Zambian and from where I stand, has all the marks and trappings of a more coordinated onslaught on public order rather than being just a case of isolated trouble spots occurring countrywide, a matter that can be easily quelled by a dedicated working police force.
Is there an invisible hand which is, like a puppeteer, pulling the strings?
Just last week, some unruly youths conspired to disrupt peaceful proceedings of the ten days of activism organized by the UPND to commemorate their two years in office.
And in a related incident in Chawama in Lusaka, worshippers and scores of members of the public and journalists who had gathered to receive President Hakainde Hichilema and attend mass together suffered a similar fate.
They were suddenly attacked by Junkies carrying all sorts of weapons ranging from machetes to catapults and sticks.
In the process, mobile phones and other personal belongings were stolen.
In the mayhem, one resident was admitted to hospital with deep cuts and bruises inflicted by the rowdy youths. Several others were treated and discharged for injuries they sustained from the fracas.
Even traders who were going about with their business at a nearby market were attacked and lost their wares and money.
Note that all this was happening in broad daylight without any regard of being identified or sanctioned by law enforcement.
Now who does that in the full glare of residents and cameras from the media? This in my view smacks of a well choreographed and planned attack on peaceful people, in a sick quest to see them react and in the process cause public disorder.
Reports of attacks by these Junkies seem to be spontaneous, well if you like to call it that way, but they are too much of a coincidence not to be related in one way or the other.
Lusaka, Mazabuka, Mongu, the Copperbelt, all these towns and many others seem to register a similar pattern of criminal disobedience to be left as isolated cases of a sharp increase in crime.
These places are teeming with rowdy youths who take any half chance to launch their criminal schemes, but to whose benefit?
If we delve not too way back in the recent past, you realize that there is a certain pattern which emerges and if you had a keen enough eye and ear to discern, you then realise that you are able to map the dotted lines and see with clarity the stark larger criminal picture it displays right before you.
Remember the mysterious fires that engulfed our trading places not so long ago? It was inferno after inferno gutting every major market in the country causing consternation amongst the struggling marketeers.
Another wave of fires swept the markets not so long after the first wave and commission after commission was set up by the political administration at the time and yet nothing came out of them. No arrests were made and everything just ended up in a mound of ash with no respite to those who lost their entire livelihoods.
Then there were the cases of mysterious gassing of people in public places such as schools and private homes. That too has remained the mystery it has been, but with a devastating toll on loss of human lives.
The nation was on the tenterhooks and brother rose against brother, sister against sister. Every other person was a potential gasser.
Families took turns to guard their households keeping vigil to ensure that they survived the night and lived to tell the tale the next day.
The impact it had on society was that it turned communities of rather friendly neighborly brothers and sisters into rogues of raging lunatics who were ready to exact the ultimate punishment to any living human soul who in their view fitted the bill of a potential gasser- To kill!
It was a dog eat dog situation whose magnitude of severity could not be quantified except through the number of tents erected outside homes and the white smoke billowing from the fresh cinders of burning wood signifying yet another ritual of the death routine.
And years down the line, the questions still beg as to whose sick idea it was to commission such a profane plot to instigate a scheme which spiraled out of control and consumed the very fabric of our existence as a people.
And for sure as the sun rises and sets, that dark blemish in our lives did not just happen, it was caused to happen. But whodunit?
Can we the Zambian people allow this to rest in a cold dark tomb and as they say, open a new page consigning our painful past to nothing?
The emergence of Junkies is not one that we can gloss over, but carefully interrogate, We cannot as a nation sit on our laurels and accept it as a normal occurring phenomenon which we should embrace when in fact that should not be the case.
With the latest incidences in perspective, it is mind boggling how those youths can lay in wait for unsuspecting members of the public to attack and cause injury to people awaiting the President in Chawama.
Coincidentally a similar incident took place days apart during the Presidential visit of Kalikiliki and Munali.
The Junkie hot-spots are clearly deliberate and the attacks caused to breed fear in the ordinary citizen. Who then is behind it?
Do you remember the very founded rumor about some political party which openly declared that it was sending some youths to a foreign country to be trained in some shoddy programme?
Are they back? Are these the violent flares of violence that we are seeing across the country in the name of Junkies?
What about those incidences of the gassing across the country? where they also by coincidence or it was also a well calculated ploy to breed discontent in the nation.
The Zambia Police Service and other investigative wings of government could do well to make public some of their findings on these overhanging criminal incidences and quickly so.
As for the Junkies, the police and the community could do well by working in collaboration, to curb this Junkie business. These rowdy delinquents live in our communities anyway, and so we must know where they come from and which households they belong to.
It is noteworthy that the police have shown resilience in the manner they are conducting the Shishita (loitering) in the high residential areas, an operation which has yielded very positive results.
The number of attacks on residents have reduced, cases of thefts have also gone down, what is needed to to completely remove these bands of criminals from our communities.
Dinkula Gang (Mazabuka) Fluffies (Lusaka), Junkies (Lusaka, Copperbelt) and many other crime gangs, whatever the names must be gotten rid of from our communities.