A 78 year old woman has been found dead in her house long after she was reported missing.
According to relatives who talked to the Police, Catherine mutuku lived alone but it was unusual for her not to pick calls.
On Monday, her relatives were forced to break the door after she failed to pick up calls and her mobile phone went off.
Upon opening the door, they were shocked to find her lifeless body lying in bed prompting them to call the police who to acted swiftly.
On arrival, the police found a register showing that she has been Fasting and praying since May 18. Police suspect that she must have died of starvation.
However, the real course of her death isn't yet known because what happened in those three weeks is a mystery given that no one saw her after she locked herself in the house
The officers said they are planning to conduct an autopsy inorder for them to establish the real cause of her death.
"She may have been dead for a few days before her family opened the door", Said the Police.
Prayer and fasting is an ancient practice among Christians, Jews and even muslims who do it during the month of ramadhan.
Jews fast during Yom kippur, the day of atonement while Christians especially catholics do it during lent whereby they only deny themselves certain types of foods.
The founder of Christianity Jesus Christ fasted for 40 days before Beginning his ministry.
Generally christians pray and fast so as to draw closer to God.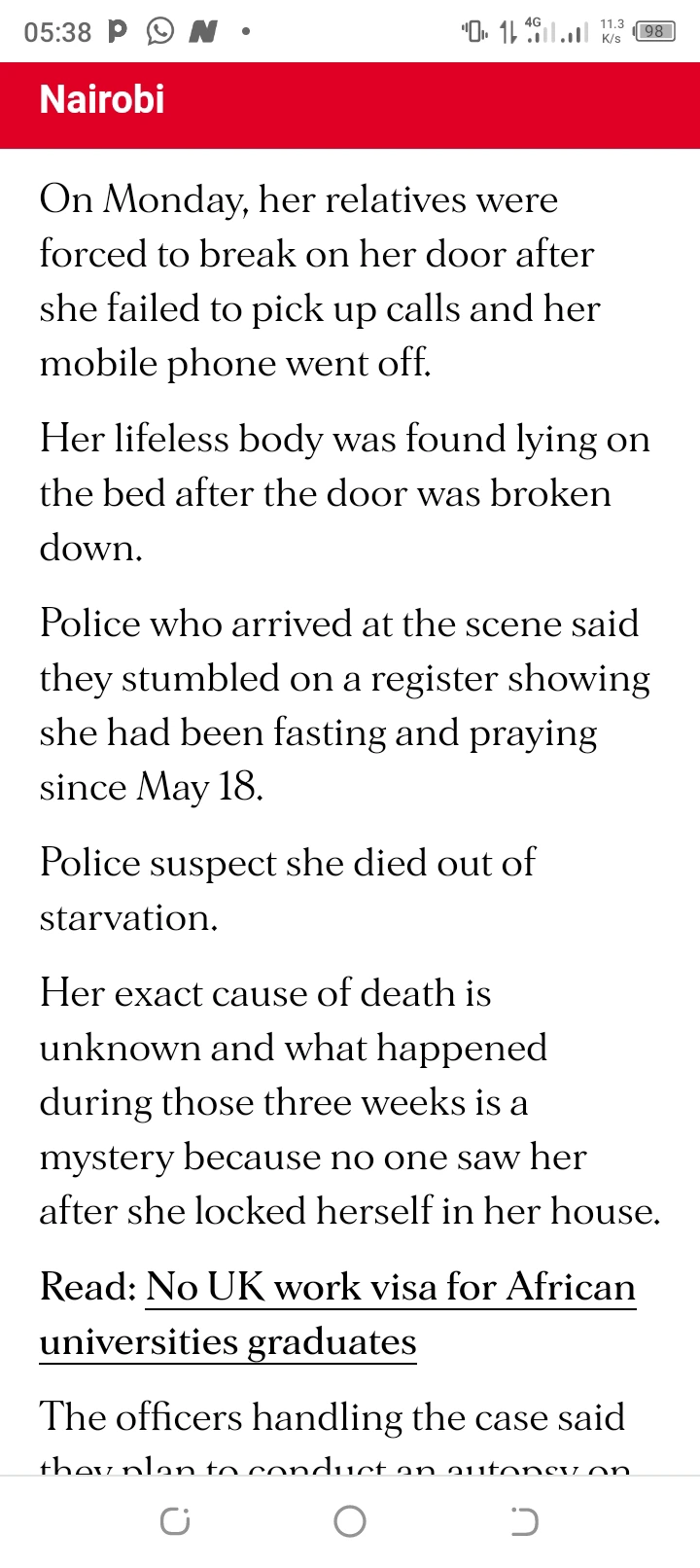 (Visited 1 times, 1 visits today)