A massive and deadly fire is still burning Monday morning in Valparaiso, Chile
Chile extended an emergency declaration to another region on Saturday as firefighters continued to struggle to control dozens of raging wildfires. At least 22 people have died in connection to the fires, and 554 have been injured, including 16 in serious condition, according to Interior Minister Carolina Tohá.
The death toll is likely to rise as Tohá said there are unconfirmed reports of at least 10 people missing.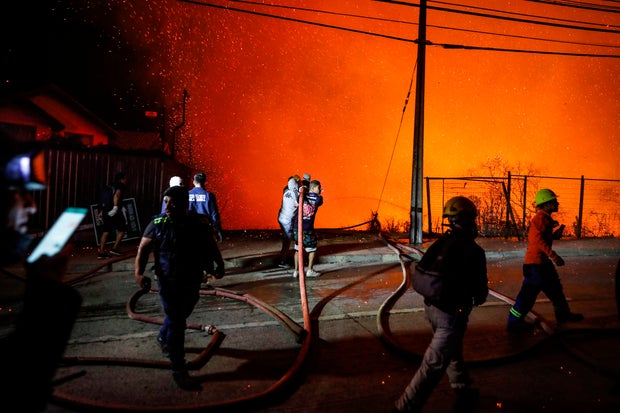 Firefighters work a forest fire in the Valparaiso Region, Chile.
JAVIER TORRES via Getty Images
The government declared a state of catastrophe Saturday on La Araucanía region, which is south of Ñuble and Biobío, two central-southern regions where the emergency declaration had already been issued, allowing for greater cooperation with the military.
The fires come at a time of record high temperatures.
Sixteen of the deaths took place in Biobío, five in La Araucanía, and one in Ñuble.
The deaths included a Bolivian pilot who died when a helicopter that was helping combat the flames crashed in La Araucanía. A Chilean mechanic also died in the crash.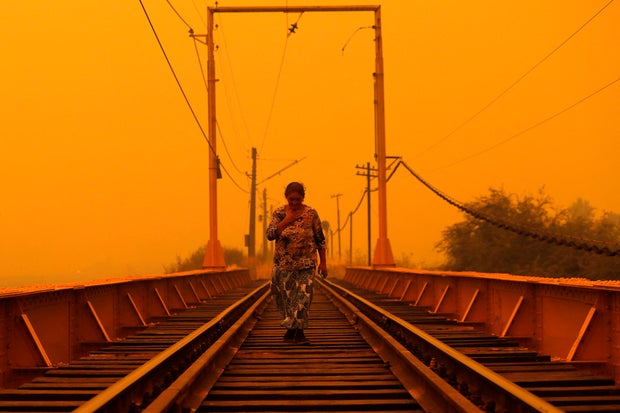 A woman walks on a bridge during the fires in Renaico, Araucania region, Chile.
JAVIER TORRES via Getty Images
Over the past week, fires have burned through an area equivalent to what is usually burned in an entire year, Tohá said in a news conference.
In:

Chile

Wildfire

Fire

Wildfires
Thanks for reading CBS NEWS.
Create your free account or log in
for more features.