It's the spookiest time of the year — and also one of the most fun when it comes to decorating and entertaining.
Halloween is celebrated every year on Oct. 31 and can be oodles of fun for adults and kids alike.
Even if you opt to go sans costume this year, you can enjoy transforming your home and yard into a much creepier version of its former self.
5 WHIMSICAL HALLOWEEN DECORATIONS TO HELP YOU HAUNT UP YOUR HOUSE
A Bankrate study found that $3.4 billion was spent on decorating for this frightful day last year alone.
From animated skeletons to lawn blow-ups, from creepy candy dishes to throw pillows, you can deck your halls in all the sinister accoutrements your heart desires.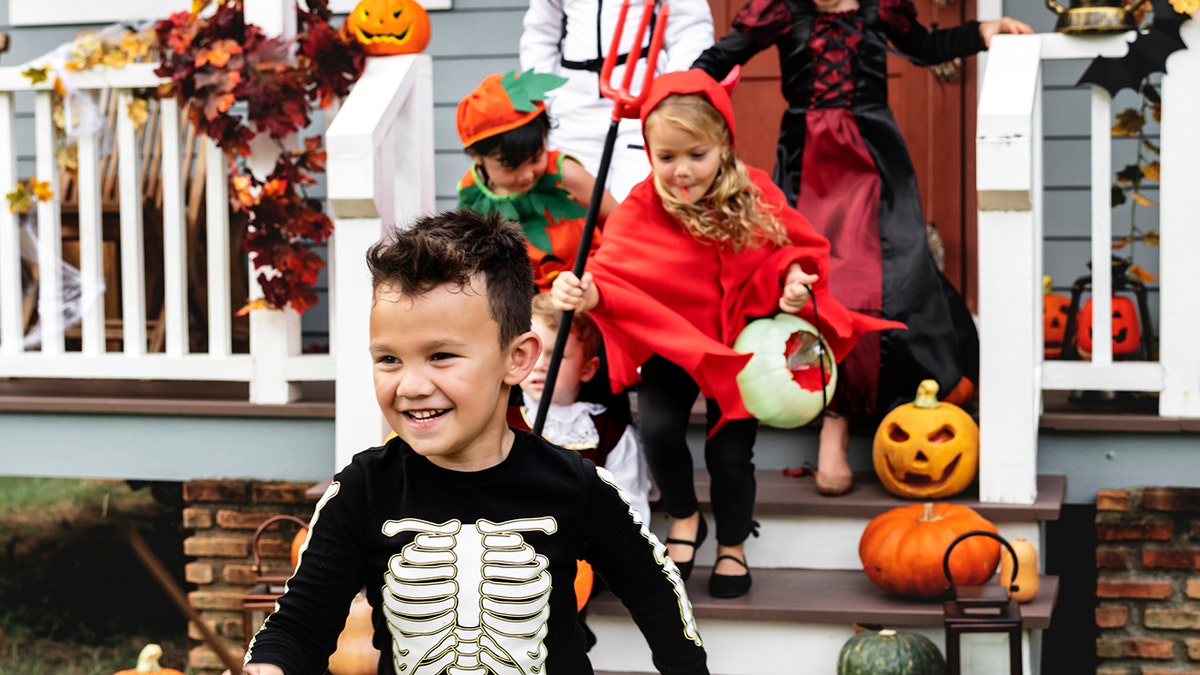 Get ready for this year's group of trick-or-treaters by decorating your yard or home with some cool Halloween-focused ideas available from Amazon. (iStock)
Here are five ideas for getting your spook on for All Hallows Eve this year.
You can find them all on Amazon, and they can be delivered to your door in 24 hours if you're an Amazon Prime member. You can join or start a 30-day free trial to shop.
Animated Skeleton Prop

, $49.99 on Amazon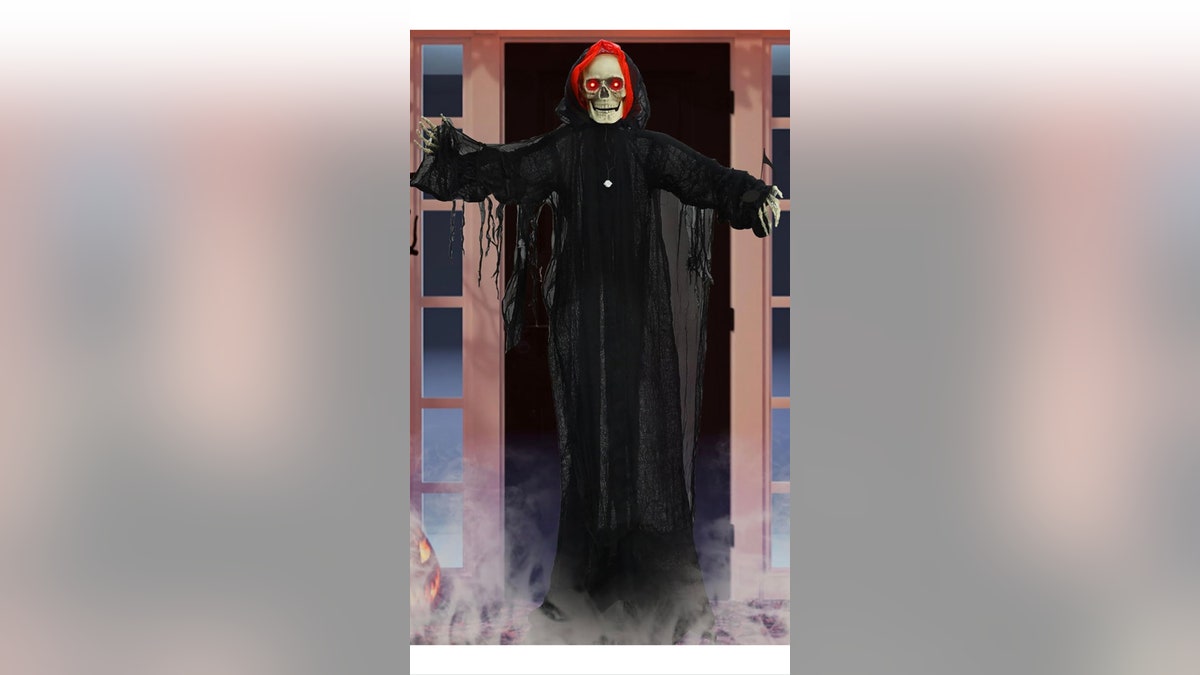 This fun and frightful Halloween skeleton from the Joliyoou shop is available on Amazon. (Amazon.com)
Want to be the house that everyone talks about on Halloween?
This life-sized animated grim reaper will give a fun fright to any trick-or-treater who dares to step foot on your property.
It has light-up eyes, sinister smile and wears a hooded cloak.
HERE'S THE LIST YOU NEED TO FIND BUDGET-FRIENDLY HALLOWEEN COSTUMES AND DECORATIONS
Hang the ghoul in a terrifying position and watch as the animated figure spooks unsuspecting visitors with its watchful eyes.
No matter where he stands, his presence will be felt by all.
Invite the reaper to your home this Halloween — but be warned, it's not candy he wants to collect!
Zen Skeleton Couch Throw

, $14.99 on Amazon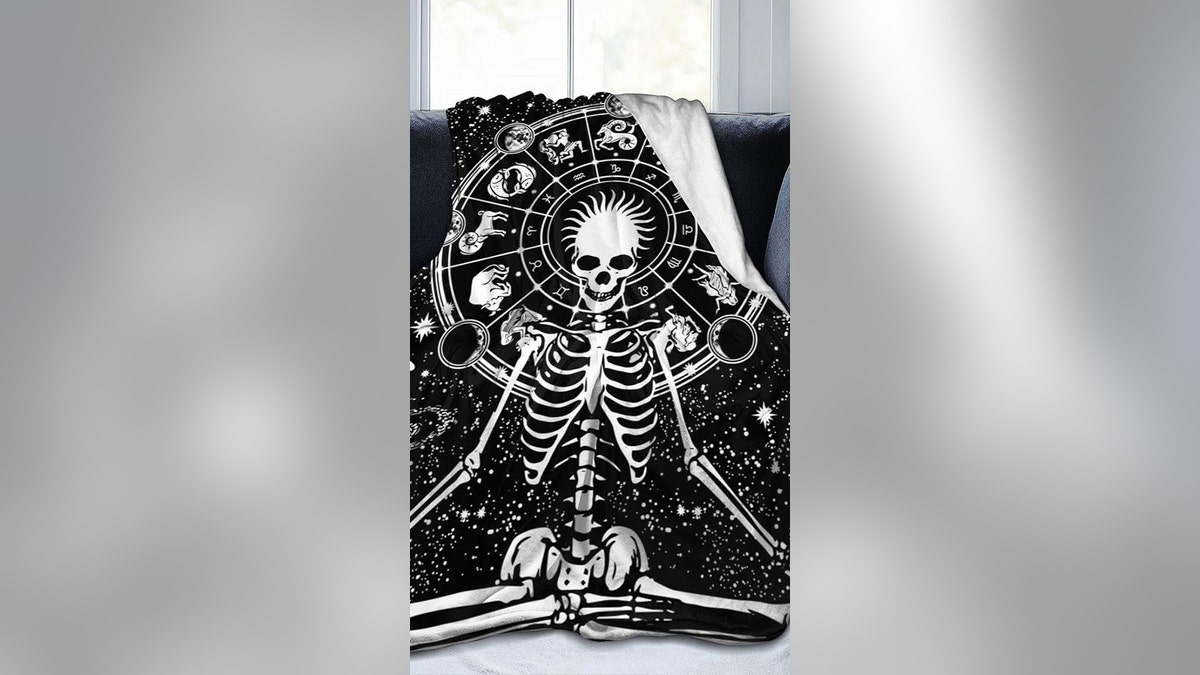 You may not think of zeno when you think of Halloween — but this whimsical cotton couch throw featuring meditating skeletons available on Amazon may be the perfect add this season. (Amazon)
When you think of Halloween, you don't typically think of it as a zen holiday.
Yet you can bring the zen into your home with this whimsical cotton couch throw featuring meditating skeletons.
THESE HALLOWEEN COSTUMES WILL HELP YOU STAND OUT IN 2023
A couch throw and pillows are considered one of the best ways to freshen up your home decor on a budget.
This one comes with a matching pillow, too — if you dare.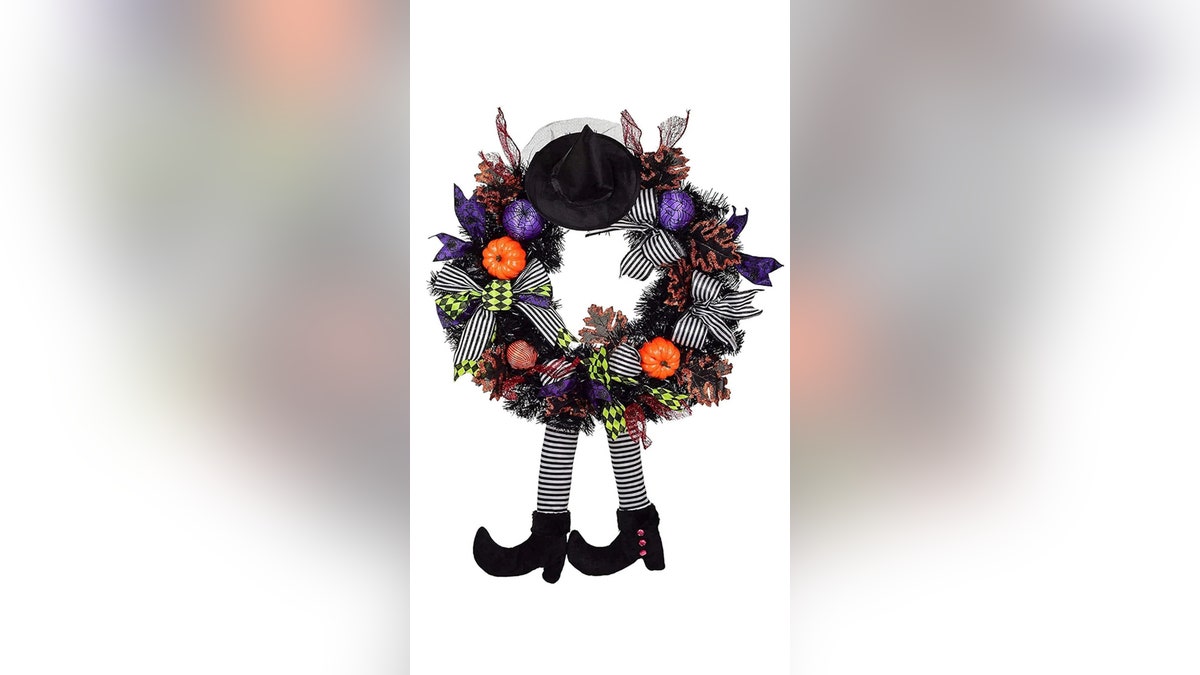 Some fun Halloween decor this season includes this ZALBYUY Store Witch Wreath, sold on Amazon. (Amazon.com)
Instead of finding this wicked witch under your house, put her on your house to welcome — or "UN-welcome" any visitors.
The Halloween-themed wreath is adorned with festive ornaments, mesh bows and orange pumpkins.
It's topped with a classic witch's hat and legs that hang from the bottom.
Skeleton on Bike

, $29.95 on Amazon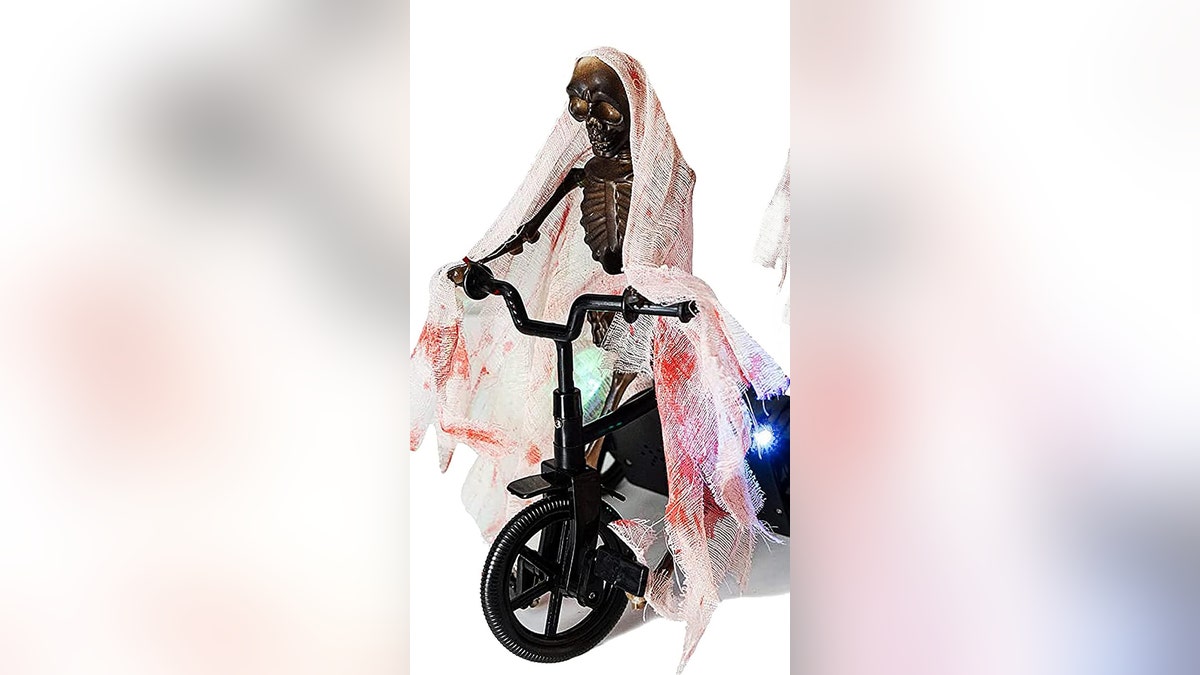 This Skeleton on Bike sold at Amazon could be just the trick for your yard or home this Halloween season. (Amazon)
Dress up a shelf or mantel with this kitschy skeleton riding a bike.
It's a fun and unique addition to your home decor for anyone looking to save a little space.
The battery-powered lights underneath, the haunting noises that emanate from it, and the ability to move will give your Halloween decorations an eerie touch.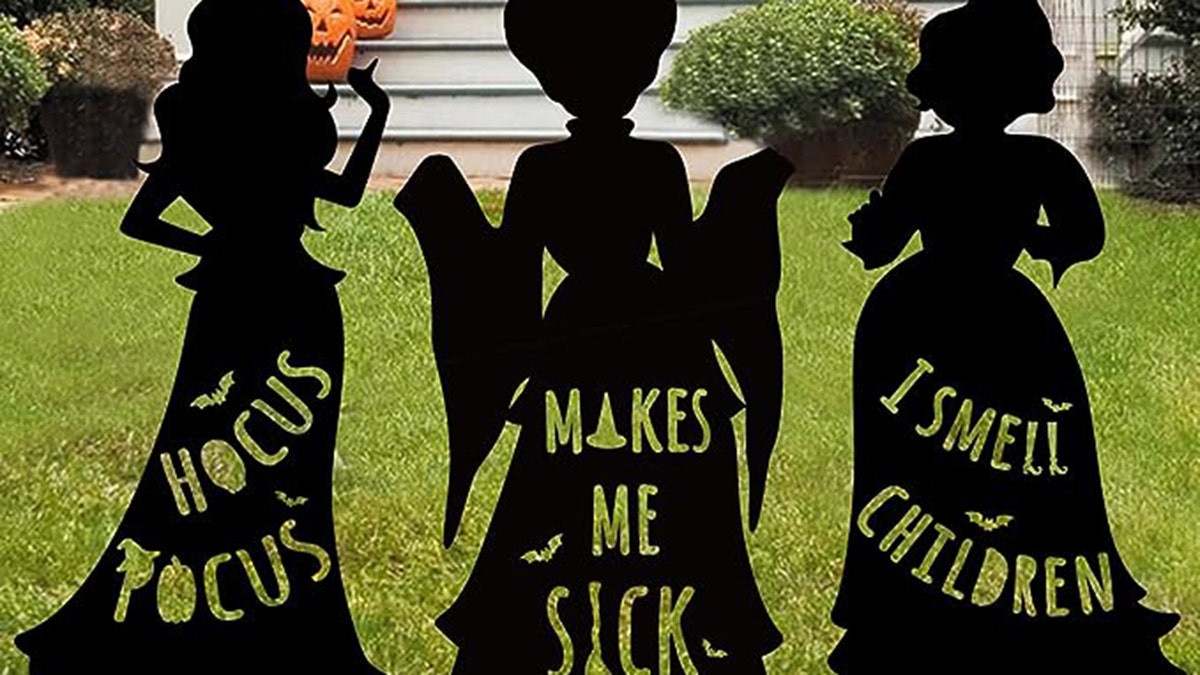 Just in time for Halloween this year, these "Hocus Pocus" Halloween Silhouette Yard Signs might be the perfect lawn decoration. (Amazon)
The movie "Hocus Pocus" — about a trio of witches — has been around for 30 years.
Yet nothing seems to be halting its reign as one of the most popular Halloween flicks ever.
This "Hocus Pocus"-inspired yard stakes set is an affordable and adorable way to bring the hilarious characters to your home.
For more Deals, visit www.foxnews.com/category/deals.
Jené Luciani Sena is a contributing lifestyle reporter for Fox News Digital.