23 min ago
Former governor Bill Richardson says Biden made right decision on Griner swap
From CNN's Mary Kay Mallonee
Former Gov. Bill Richardson, who worked to help secure the release of Brittney Griner from Russia, said President Joe Biden made the right decision on the prisoner swap.
Richardson and his namesake foundation privately work on behalf of families of American hostages and detainees being held overseas.
He told CNN he did not reveal any behind-the-scenes details of the negotiations for Griner's release but said, "We were hoping for a two-for-two, Paul Whelan and Brittney for [Viktor] Bout and another Russian, but at the end, I think the geopolitical differences, the bad relationship between Russia and the United States, Russia said we'll do one for one, and I think the president was right to go ahead with Brittney Griner, get her home to her family, to her father, to her wife."
"We now have to concentrate on Paul Whelan," Richardson said. "I think we have to make an effort to get him out before the end of the year."
Richardson expressed frustration over failed efforts to bring Whelan home.
"We have tried, my foundation, for four years to get Whelan out and somehow it always falls short. We tried it during the Trump administration, early on in the Biden administration and it seems at the very end, possibly because of the espionage charge, because he's a Marine .... he's wrongfully detained, the Russians hold on to him at the very end, and this is what happened again, but that doesn't mean that there isn't a possibility that we can get him out. I think we can," he said.
1 hr 11 min ago
Putin defends attacks on Ukraine infrastructure targets. Here are the top headlines from today
WNBA star Brittney Griner is on her way back to the US after being released from Russian detention in a prisoner swap for convicted Russian arms dealer Viktor Bout. The swap did not include Paul Whelan, another American the State Department has declared wrongfully detained.
Meantime, Russia's war in Ukraine is far from over. Nearly 10 months after his invasion of Ukraine began, Russian President Vladimir Putin on Wednesday acknowledged that the conflict is "going to take a while."
Here are the top headlines today from the war: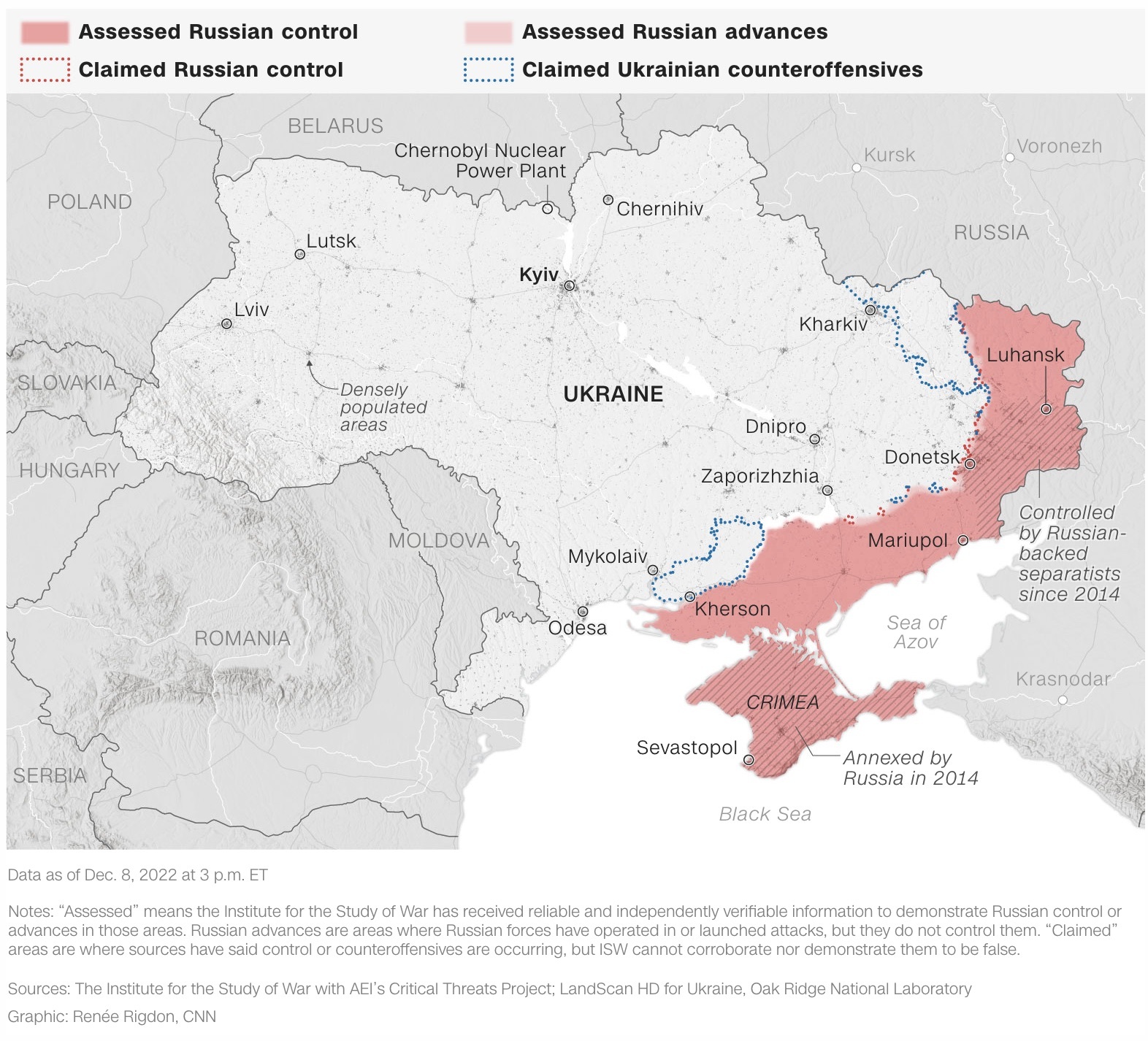 2 hr 25 min ago
US concluded Viktor Bout was not a security threat before Biden agreed to Griner deal, White House says
From CNN's MJ Lee
The Biden administration conducted a security assessment in the lead-up to the deal to trade Brittney Griner for Viktor Bout and determined the convicted arms dealer would not pose a threat to US security, a White House official told CNN.
One reality that the assessment took into account, the person said, is the fact that Bout has been in prison for over a decade and therefore has not been actively engaged in any recent criminal activity.
This kind of security assessment is typically made whenever the government is in negotiations to try to bring home an American who is deemed to be wrongfully detained abroad.
But, other than to say that the security assessment conducted on Bout was "thorough," the official would not elaborate on how the US was able to be certain that the Russian arms dealer wouldn't pose a future risk to the country.
Since news of the Griner-Bout swap became public, the administration has confronted criticism and concerns regarding what Bout may do as a free individual – and questions about the value of releasing such a notorious person.
Bout's 25-year sentence in the US was for conspiring to kill Americans, acquire and export anti-aircraft missiles, and provide material support to a terrorist organization. Bout has maintained he is innocent.
Earlier in the day, when asked whether a risk assessment had been conducted on Bout, White House press secretary Karine Jean-Pierre told reporters she would not offer any details about what intelligence Biden was given about Bout.
2 hr 53 min ago
"It's Joe Biden. Welcome, welcome home": Inside the Oval Office as Brittney Griner gained her freedom
From CNN's Phil Mattingly
In the days leading to Brittney Griner's release, US officials grew increasingly convinced it was no longer a matter of if, but when.
That reality was the driver behind an invitation to Brittney's wife Cherelle Griner earlier this week to come to the White House early Thursday morning, according to a senior administration official.
The invitation was to meet with national security adviser Jake Sullivan, Biden's top national security official who had briefed Cherelle Griner several times over the course of the nearly 10 months her wife had been detained in Russia. The agenda was an update on a process that was clearly moving toward resolution.
By the time Cherelle Griner arrived at the White House, it was clear Brittney Griner was on the verge of being released. She had been moved from the penal colony where she'd been detained to Moscow. The final deal, one official acknowledged, was clearly in its end game.
As Cherelle Griner waited to meet with Sullivan, however, a change in venue signaled what was about to happen. With no explanation, Griner was led back to the Oval Office, where President Joe Biden was waiting.
Biden delivered the first official confirmation that Brittney Griner was on her way home, something he'd told aides he wanted to do himself. Shortly after, advisers delivered the official notification to Biden and Cherelle Griner: Brittany Griner was secure and in the hands of US officials.
Biden then brought Cherelle Griner to a chair set up next to his at the Resolute Desk. Vice President Kamala Harris, Secretary of State Antony Blinken and Sullivan stood nearby.
Brittany Griner was then connected to the room by speaker phone — her first call to her wife since she'd been freed.
"It's Joe Biden. Welcome, welcome home," Biden said when the line connected, according to the official. After a short conversation between the three, Biden showed Cherelle to the private dining room, where she was able to continue the call with her wife privately.
Less than an hour later, the two stood side by side down the hall in the Roosevelt Room.
"She's safe, she's on a plane, she's on her way home," Biden announced.
2 hr 23 min ago
Plane carrying arms dealer Viktor Bout has arrived in Moscow, Russian state media reports
From CNN's Radina Gigova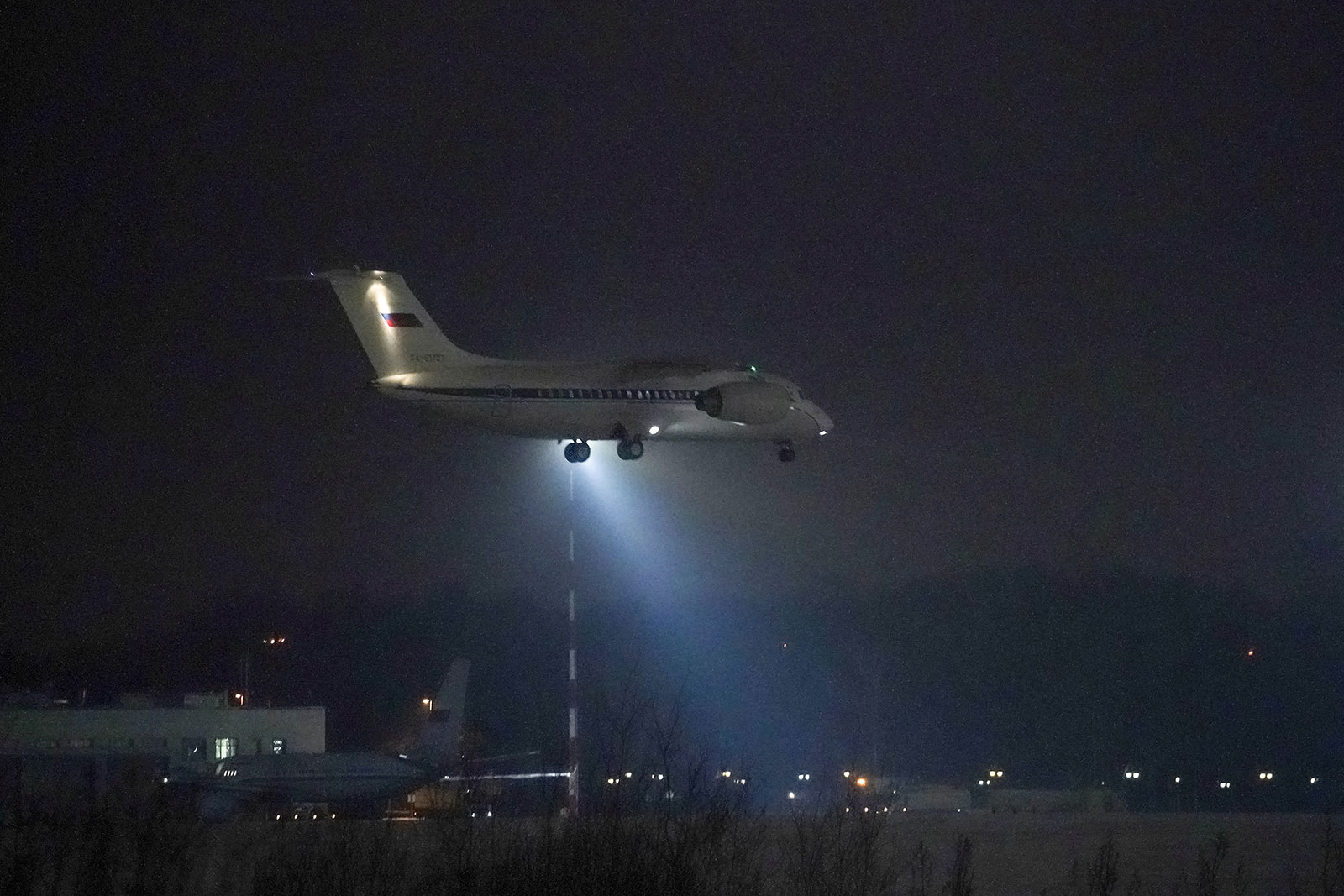 A plane carrying Russian arms dealer Viktor Bout, according to local media, lands in Moscow on December 8. (Tatyana Makeyeva/Reuters)
A plane carrying Russian arms dealer Viktor Bout has landed in Moscow following a prisoner swap for US basketball star Brittney Griner, according to Russian state television channel Russia 24.
Bout's wife and mother were waiting and hugged him as soon as he walked off the plane, Russia 24 footage shows.
The channel earlier released video of Bout boarding a plane, getting a quick medical check and calling his family.
Griner is expected to land in San Antonio, Texas, Thursday but the exact timing is unclear.
Who is Viktor Bout? Bout, nicknamed the "Merchant of Death" by his accusers, is a former Soviet military officer who was serving a 25-year sentence in the US on various charges, including conspiring to kill Americans.
You can read more about the convicted arms dealer here.
2 hr 59 min ago
Griner lawyer says there were positive signs in the last week concerning her possible release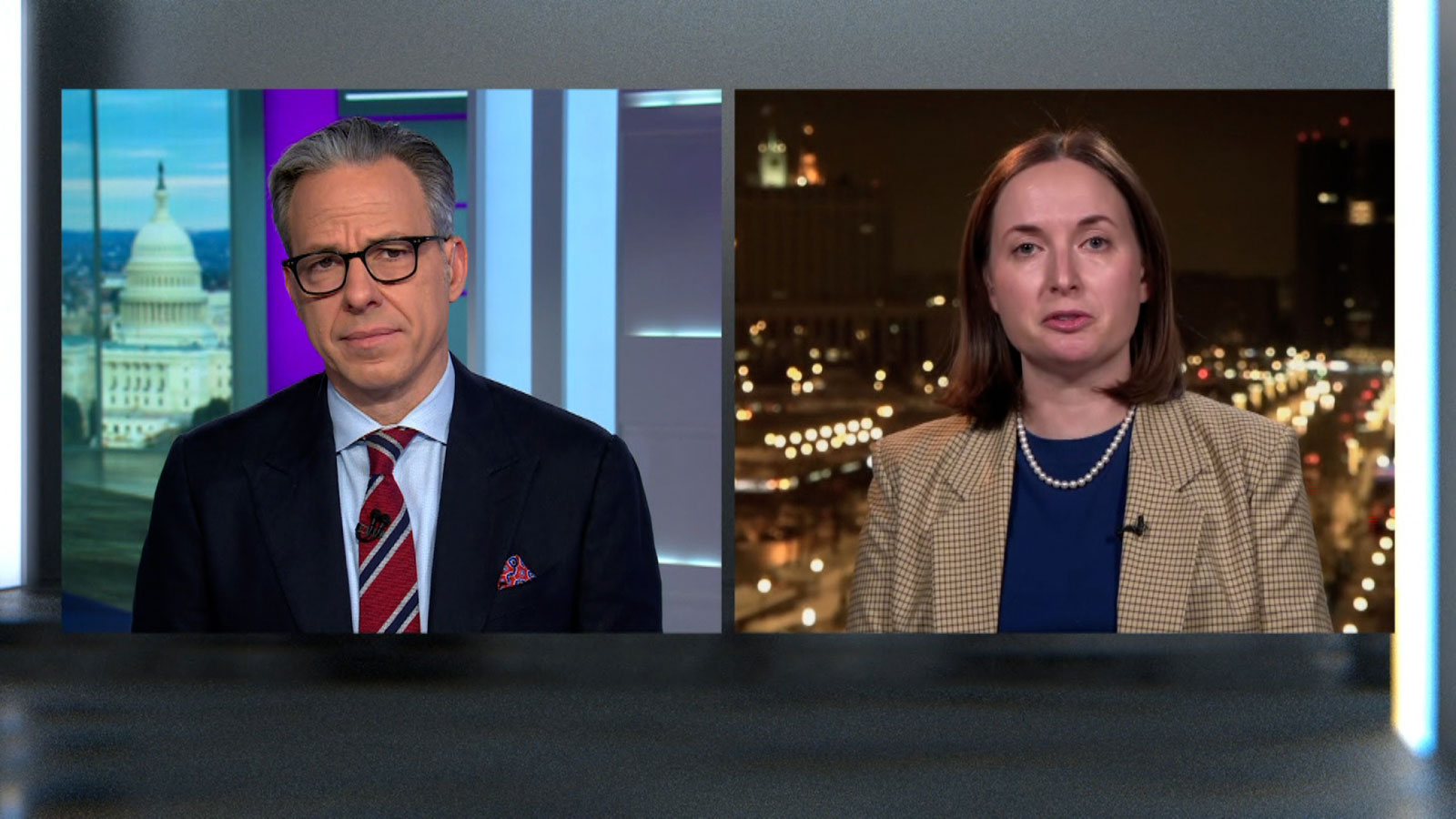 Maria Blagovolina speaks to CNN's Jake Tapper about Griner's release. (CNN)
One of Brittney Griner's lawyers in Russia, Maria Blagovolina, said there were indications last week that something was happening in relation to her possible release.
"There were signs. There were positive signs, I would say, which appeared last week, and I got a call from Brittney at the end of last week and she told me that she's hopeful. So we had an understanding that things would be happening very, very soon," Blagovolina told CNN's Jake Tapper.
She noted that the weeks since Griner was transferred to a new detention facility in Mordovia had been very stressful for the basketball star as she'd also caught the flu.
"This is not a holiday resort. This is jail, and the conditions there are really harsh, and that's true. But what I can say for sure, that Brittney has not complained and was treated very well – and I think that the reason for this is mostly because of her very likable character. People like her," Blagovolina said. "So everybody who is around her just is trying to help her, to support her."
The lawyer added that the support Griner received from people in the US had helped her remain strong over the past nine months.
4 hr 27 min ago
Griner expected to land in San Antonio following release from Russian detention
From CNN's Kylie Atwood
After being released from Russian detention to US officials in Abu Dhabi, American basketball star Brittney Griner is flying back to the US and expected to land in San Antonio, Texas, a US official confirmed to CNN.
It is not clear when she is expected to land.
State Department Spokesperson Ned Price said that US officials will discuss with Griner "what she needs" when she arrives back in the US.
"She may seek the assistance that the US is going to provide, and we are going to make all of that available to her. How long she takes advantage of that assistance, that is a question for Brittney Griner, it is a question for Cherelle. But it is going to be an ongoing conversation we have with them," Price said on MSNBC.
Trevor Reed and the seven Americans who returned from Venezuela in early October were brought to San Antonio, where they underwent a Department of Defense program known as PISA (Post Isolation Support Activities) meant to acclimate them back to normal life.
1 hr 22 min ago
Whelan's sister says she spoke to Biden
From CNN's Jennifer Hansler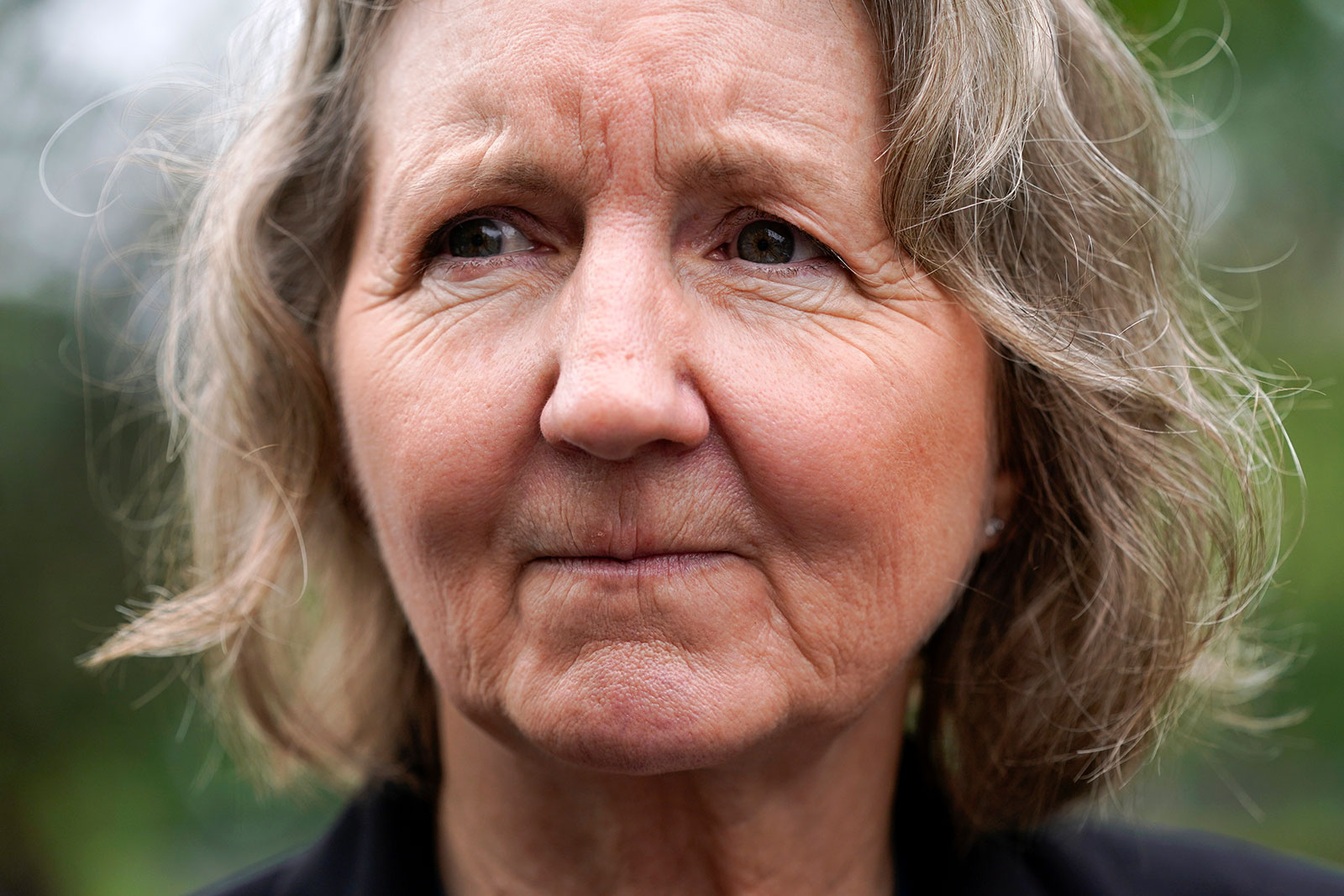 Elizabeth Whelan speaks with reporters in Washington, DC, on May 4. (Patrick Semansky/AP)
Elizabeth Whelan, the sister of detained US citizen Paul Whelan, spoke with President Joe Biden on Thursday afternoon. She told CNN it was a "good call." She also spoke with Secretary of State Antony Blinken.
She told CNN's Jake Tapper that people should not be divided over WNBA star Brittney Griner's release and that the criticism over the deal is "purposefully missing the nuance of what happens in negotiations over wrongful detainees."
"There should be no American standing against getting home a wrongfully detained American who is being held overseas, because hostile foreign countries are trying to start problems over here. They are trying to create dissension and difficulties. It may be one of the reasons why Brittney was held wrongfully in the first place. So, I would urge everyone to, you know, keep their partisan sniping out of it," she said.
"If they've got some better ideas on how this administration should be approaching getting people home, then I'm sure that the folks over at the NSC would be happy to hear what those ideas are. We need some unity here and everybody join together to help get my brother back."
Whelan said she does not believe her brother knows the full extent of the efforts to free him, noting the family has to be careful what they tell him because they assume the Russians are listening.
Paul Whelan, in an exclusive call with CNN, said he was happy that Griner was released, but expressed disappointment in his continued Russian detention. "I don't understand why I'm still sitting here," he said by phone from the penal colony where he is being held in a remote part of Russia.
A senior administration official told reporters earlier that Elizabeth Whelan "was visited in person by a senior US government official to share and talk through at length the news about Brittney."
"I would also emphasize that the president has made clear to the Whelan family that when they are ready, he is eager to personally convey his commitment to Paul's case and his resolution to keep them informed of our efforts," the official said.
4 hr 29 min ago
Donetsk and Kharkiv regions see heavy Russian attacks, according to Ukrainian military
From CNN's Tim Lister and Julia Kesaieva
The Ukrainian military said settlements in the eastern Donetsk region and northeastern Kharkiv region have come under heavy Russian fire.
"More than 20 attacks from [Russian] multiple rocket launchers [are] on the positions of our troops and settlements along the contact line," the military said.
The General Staff of the Armed Forces of Ukraine said Russian forces were holding their lines along the border between the Kharkiv and Luhansk regions and had shelled nearly a dozen settlements in the course of the day.
Oleh Syniehubov, head of the Kharkiv region military administration, told Ukrainian television that in northern parts of Kharkiv, towns recently taken back by Ukrainian forces near the Russian border were constantly being shelled, including in Vovchansk.
"Settlements close to the front line on Kupiansk sector are under constant shelling," he said, but insisted there was no prospect of a counteroffensive by the Russians. "We have enough forces and means in this and other areas to repel the enemy."
Further south, the Donetsk front lines continue to see heavy Russian shelling in nearly 20 areas, according to the military, especially around Bakhmut and Avdiivka. Battles in the region have become a war of attrition involving mortars, tank fire, artillery and explosives dropped from drones — with much of the countryside pockmarked with craters. Neither side has taken any meaningful territory in several months along that part of the front line.
The General Staff said that in the southern regions of Zaporizhzhia and Dnipropetrovsk, 22 settlements had come under fire, with two attacked by Russian aircraft. And there was also Russian tank and artillery shelling of nearly 20 settlements in recently liberated parts of Kherson region on the west bank of the Dnipro River.
Here's the latest map of control: