NEWYou can now listen to Fox News articles.
A man who had been on the run for nearly 30 years in connection with a 1994 murder near Atlanta was arrested during a traffic stop on Tuesday.
Muhammad Bilal El Amin was detained inOconee Countyfor driving a Mazda with a suspended license, no insurance and a suspended motor vehicle registration. , reported Fox his Atlanta. Lawmakers were conducting random registration checks when he was arrested.
He was wanted for the November 27, 1994 shooting of his 18-year-old Jaffard his Tucker. He was shot in the face at a transfer station.
Oklahoma woman slips off cuffs, shoots man, shoots police officer from behind, video show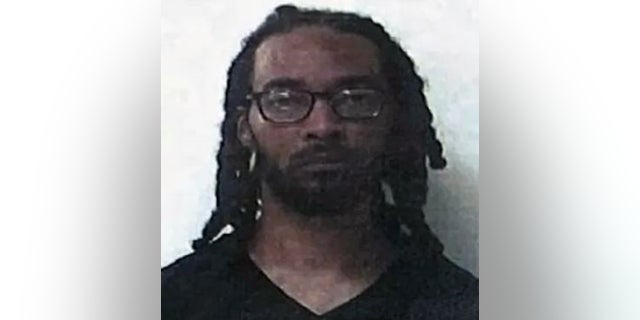 Muhammad Bilal El-Amin was 18 years old in 1994. A man on the run for 28 years on suspicion of murdering a man was arrested this week. (Oconee County Jail )
El Amin, who was wanted by the FBI before his arrest, was charged with driving in South Carolina. A hand named Rais Sekhem is back with a suspended license. He is said to have told his deputy he did not know why his license had been suspended.
The agent sought backup anddetained him.
Upon entering the local prison, he was fingerprinted. and his true identity was revealed.
"His fingerprints went back to a different name than the one on his driver's license," the sheriff's office said in a social media post. }
CLICK HERE TO GET THE FOX NEWS APP