A Georgian man recently sentenced to death for the murder of two peopleAccording to corrective authorities, a corrective officer died on suspicion of committing suicide during an attempt to escape five years ago.
Prison guards discovered that Ricky Dubose was unresponsive in Jackson's Georgia Diagnosis and Classification Prison cell at around 4:45 pm. Sunday, according to a corrections bureau news release. Security guards sought medical assistance and began to provide assistance. A prison coroner declared Dubose dead at 5:56 pm.
Dubose, 29, was sentenced to death on June 16 after being convicted of shooting Sgt in June 2017. Christopher Monica and Sgt. Curtisville.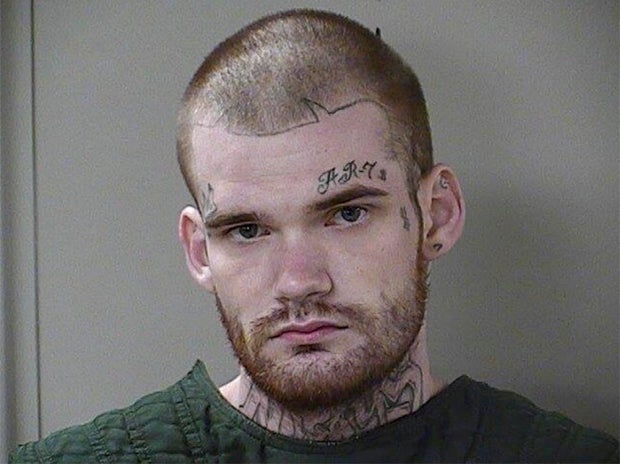 This June 15, 2017 file photo released by the Rutherford County Sheriff's Office shows Ricky Dubose.
/ AP
Dubose and Donnie Rowe kill two guards and join other prisoners when they escape from the bus in Putnam County, southeast. Was moving between prisons. Atlanta, June 13, 2017. They were arrested in Tennessee a few days later.
Dubose fires a gun after he and Rowe slip off their handcuffs and break through an unlocked gate in front of the bus. Was accused of killing a police officer. Prosecutors say Dubose grabbed one of the policeman's weapons and shot both the guard's Monica and the driver, Bill's head. Security cameras on the bus recorded a violent escape, and about 30 other prisoners witnessed the killings.
Rowe was convicted of murder in September. After the jury could not agree whether he should be sentenced to death, the judge sentenced him to life imprisonment without parole.
The Corrections Bureau is working with the Georgia Bureau of Investigation to investigate Dubose's death, a standard procedure.
Thank you for reading CBS NEWS.
Create a free account or log in to
to take advantage of other features.