NEWYou can now listen to Fox News articles!
The National Rifle Association has helped the Supreme Court's decisionto break New York's regulations that made it difficult for state citizens to obtain a license to carry a pistol.
"Today's ruling is the victory of the diversion ridge for good men and women across the United States and the result of decades of NRA-led battles," said the National Rifle Association's vice president. Wayne LaPierre said in a statement Thursday. "The right to self-defense and the right to protect family and loved ones should not end in your home. This ruling saves lives for law-abiding Americans who have lived under unconstitutional governments across the country, especially in cities and states. Brings justice. Rotary door criminal justice system, no bailiffs, increased harassment of law enforcement agencies. "
La Pierre's statement was issued by the Supreme Court on Thursday 6-3 to citizensNew York RegulationsThe "justice" for seeking a hidden pistol license was unconstitutionally restricted.
"In this case, the petitioner and the respondent agree that citizens who comply with ordinary law have the same right to publicly carry a pistol for self-defense. We too. I agree and are now in line with Heller and McDonald's. The second and 14th amendments allow for the protection of individuals' right to carry pistols outside their homes for self-defense. " "The state of New York concludes that the state's license system is unconstitutional because it only issues public licenses if the applicant indicates a special need for self-defense."
The Supreme Court's gun decision defeats New York's rules that set high standards for hidden carry licenses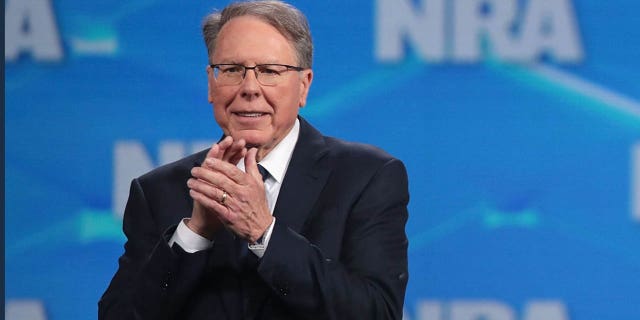 Wayne LaPierre, Vice President and CEO of the NRA.
This incident, Rifle, NY& Pistol Association, Inc. v. Bruen was the firstmajor second amendmentthat the court heard over a decade. It was brought to court by NRA affiliates, and the NRA Citizenship Defense Fund submitted a brief Amicus Curiae to support the organization's proceedings.
However, the decision was not celebrated by the White House, andPresident Bidenissued a statement that he was "extremely disappointed" with the outcome of the case.
Click here to get the FOX News app
"This decision is common sense and constitutional. It's a contradiction to both, and it should bother us all deeply. "