NEWYou can now listen to Fox News articles!
The Oklahoma State Bureau of Investigationannounced on Friday that it had been arrested in a 30-year-old "Baby Do" case involving a baby murdered in 1993.
Meaonia Michelle Allen, 53, became a special agent for the Oklahoma State Bureau of Investigation in Hugo, Oklahoma on Friday.
Allen had one warrant ofprimary murderwith intentional intent.
A special agent working on the "baby doe" case began working with a cold case unit, including a criminologist in the authorities' forensic center, and submitted a baby DNA sample to Parabon Nanolabs. .. Reston, Virginia.
A 3-year-old Detroit boy died in a freezer, and his family says CPS returned home during the Darth era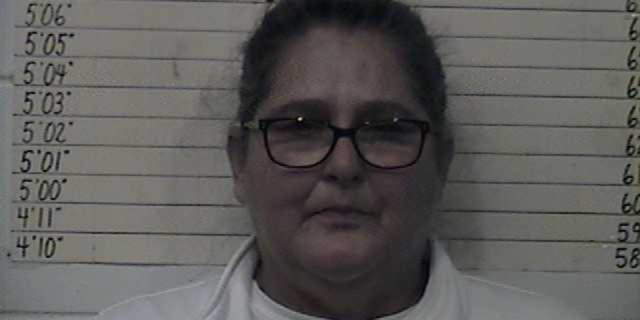 Meaonia Michelle Allen (53) was a Special Agent of the Oklahoma State Bureau of Investigation on Friday. I left myself to. She is in Hugo, Oklahoma. (Oklahoma State Bureau)
In June, another DNA test confirmed that Allen was the mother of a dead boy. .. She admitted that she was the mother of a boy in a follow-up interview with law enforcement officials.
In an interview with a special agent on June 15, Allen submitted a DNA sample to test to "determine if she is Babydu's biological mother."
Immediately after submitting her DNA, she said Allen was the real mother of "Baby Doo" and she "she cut her baby's throat shortly after her birth. "She confessed.
Oklahoma hides in cow dung and leads authorities hours later
Ricky Adams,Oklahoma State Director SurveySaid the baby murderer can now be held accountable.
"The synergies between agents and criminals in resolving cold cases, especially cases where the victim has not been identified, should be admired," Adams said. "The use of genetic genealogy as a tool and the identification of the work of parabons and our internal genealogy experts provided important clues in this pesky case.
Click here to get the Fox News app
According to the agency, "Baby Doo" was found December 8, 1993 He died one day by someone who found a child who died in the front yard. After the autopsy was performed, the coroner determined that the baby was born alive and killed "as a result of being cut in the throat."
According to law enforcement agencies, Allen works in day care and she didn't tell others she was pregnant.
Adam Sabes is a writer for FoxNews Digital. Story tips can be sent toAdam.Sabes@fox.comand Twitter@asabes10.