A combination of factors including stronger storms fueled by climate change, a strained insurance industry and ineffective state regulations has placed millions of low-income Florida residents at risk of a major insurance coverage gap.
The crisis in Florida's insurance industry has escalated with the shutdown of seven companies since February last year, leaving countless individuals vulnerable to the devastating impacts of flooding.
The urgency to address this issue is underscored by the fact that more than one-third of Florida properties are at risk of severe flooding over the next 30 years.
Many, however, are unaware of the risks their homes are facing.
Hurricane Ian, which struck last September as a catastrophic Category 4 storm, resulted in over 150 deaths and caused damage exceeding $100 billion, making it the costliest storm in the state's history.
Many residents, like 56-year-old Diana Mercado from Fort Myers, are still struggling to rebuild. She claims she wasn't informed by real estate or insurance agents that her property was in a FEMA flood zone. In those zones, residents are federally required to have flood insurance.
"If they told me you need to have it, I would have gotten it. But I didn't know," Mercado said.
When Hurricane Ian hit, Mercado evacuated and expected to return home to find just her front trees damaged. Instead, her home of 26 years was devastated, leaving it resembling a construction site. Waist-deep floodwaters destroyed everything in their path.
Despite having home insurance, Mercado didn't have flood insurance and quickly realized she couldn't afford the out-of-pocket costs of repairs, which were estimated between $50,000 and $70,000.
Dr. Rick Knabb, former director of the National Hurricane Center, emphasized that even a few inches of water can cause significant damage.
"It only takes a couple of inches of water in your home to cause tens of thousands of dollars in damage. Just think what it does to the carpet. If it gets up to the level of the electrical outlets, what that does to your electrical system," Knabb said.
Florida is one of 21 states with no requirements to disclose flood risks to home buyers, according to the Natural Resources Defense Council, a nonprofit organization. Sellers do not have to say whether the property is in a flood zone, if they are required to have flood insurance, or if the home has flooded before.
Lower-income residents, who are disproportionately affected by this lack of information, often find it challenging to afford flood insurance, especially as premiums continue to rise.
In Florida, the average cost of flood insurance is nearly $1,000 per year and is projected to increase due to recent changes in the way premiums are calculated by the Federal Emergency Management Agency.
Rob Moore, a senior policy analyst for the Natural Resources Defense Council, said the impact of flooding is most felt among lower-income individuals.
"In many of the major cities in the U.S., those redlined areas are the most flood-prone areas of those cities. So, due to no fault of their own, we've kind of channeled Black people and lower-income people into areas that are fairly high-risk," Moore said.
Florida lawmakers are considering changes to the state's laws that would require sellers to disclose flooding, aiming to ensure that homebuyers have access to critical information about flood risks when making purchasing decisions.
Additionally, FEMA's own flood maps, which play a vital role in determining flood zones, are outdated. The agency acknowledges that climate change has made the maps less accurate and is actively working on updating them.
For residents like Mercado, the journey to rebuild after Hurricane Ian has been long. The slow rebuilding process has relied heavily on do-it-yourself efforts and online tutorials. She stores salvageable belongings in her daughter's garage, who she has relied on through this tough time.
"I cannot say that I'm homeless, but I think it feels like, 'Okay, you're homeless.' I have her. She's been great with me," Mercado said.
Manuel Bojorquez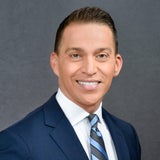 Manuel Bojorquez is a CBS News national correspondent based in Miami. He joined CBS News in 2012 as a Dallas-based correspondent and was promoted to national correspondent for the network's Miami bureau in January 2017. Bojorquez reports across all CBS News broadcasts and platforms.
Thanks for reading CBS NEWS.
Create your free account or log in
for more features.