NEWYou can now listen to Fox News articles.
Atlanta police are detaining a "person of interest" after a man was murdered at his birthday party.
The shooting occurred Wednesday night at his AirBNB on the southeast side of the city, police told FOX 5 Atlanta. The victim is only described as a man in his twenties.
Police said the altercation occurred around 11:45 pm. It wasn't a large party. A fight started inside the house and spilled outside. The victim was shot once and taken to hospital, where he died.
Few details have been released at this time, andpolice have not disclosed where the gunshot wound occurred on the victim's body. A reporter from FOX 5 Atlanta told Fox News that many loved ones showed up at the scene and were clearly shaken by what happened.
Atlanta police release images of people of interest after park shooting 2 dead, 4 injured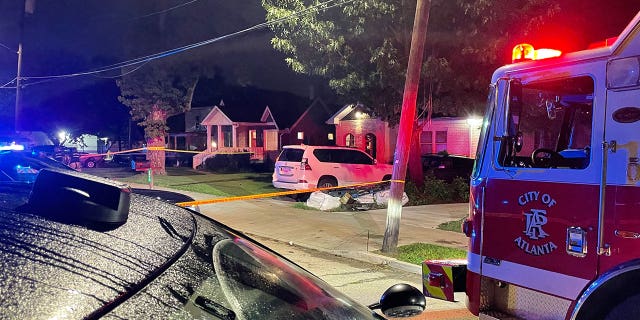 Crime scene tape seen outside Atlanta home, fire engine. Police say a man was shot at his birthday party.
CLICK HERE TO GET THE FOX NEWS APP
No formal arrests have been made. Police continue to investigate what led to the shooting.
Pilar Arias is a multimedia journalist with over 10 years of experience in broadcast, digital and print production. She covers a wide variety of topics. @PilarFOX news.