U.S. Secretary of State Antony Blinken is offering the people of China a "congratulations" on behalf of the U.S. as the country celebrates the People's Republic of China National Day.
The People's Republic of China National Day celebrates the founding of the People's Republic of China, which took place on Oct. 1, 1949.
"On the occasion of the 73rd People's Republic of China National Day, I offer my congratulations to the people of China on behalf of the United States of America," Blinken said in a Friday statement. "As the United States works with the international community to tackle the great obstacles the world faces today, we welcome the cooperation of the People's Republic of China in addressing global challenges in health, climate change, counternarcotics, and other areas where our interests intersect."
"We hope for a peaceful and happy year ahead for the people of China," he added.
BIDEN SAYS US WOULD DEFEND TAIWAN IF CHINA LAUNCHES AN 'UNPRECEDENTED ATTACK'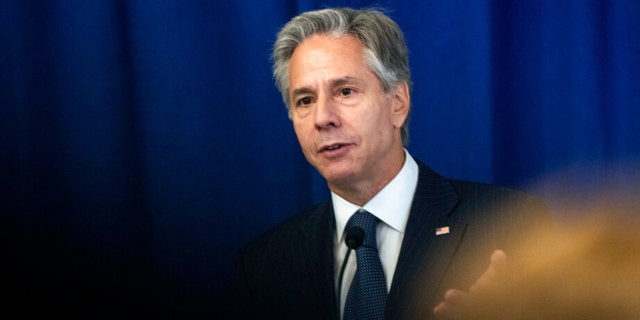 Secretary of State Antony Blinken speaks about the launch initiative to support Afghan women during the 77th session of the United Nations General Assembly in New York, Tuesday, Sept. 20, 2022. (David Dee Delgado/Pool Photo via AP))
Former President Donald Trump also congratulated the people of China during the holiday, which celebrates the People's Republic of China's founding after communist forces won the country's civil war, according to The Hill.
"Congratulations to President Xi and the Chinese people on the 70th Anniversary of the People's Republic of China!," Trump tweeted on Oct. 1, 2019.
PENTAGON OFFICIAL SAYS 'ONLY A MATTER OF TIME' BEFORE CHINA CAUSES 'MAJOR' INCIDENT IN INDO-PACIFIC REGION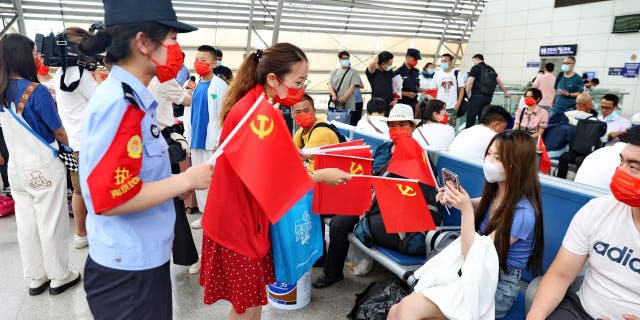 Staff members distribute flags of the Communist Party of China to passengers at Nantong railway station in China's eastern Jiangsu province on June 30, 2022, ahead of the party's 101th anniversary on July 1. (Photo by STR/AFP via Getty Images)
Biden made the comment during an interview with CBS' "60 Minutes" that aired on Sept. 18. The president was asked by Scott Pelley if the U.S. military would defend Taiwan.
"Yes, if in fact there was an unprecedented attack," Biden said.
"So, unlike Ukraine, to be clear, sir," Pelley said, "U.S. forces, U.S. men and women would defend Taiwan in the event of a Chinese invasion?"
CLICK HERE TO GET THE FOX NEWS APP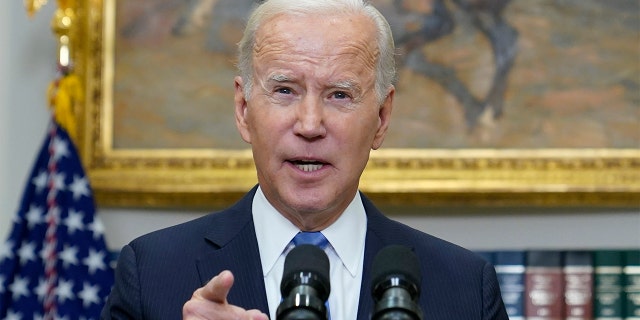 President Biden speaks about the federal response efforts for Hurricane Ian from the Roosevelt Room at the White House in Washington, Friday, Sept. 30, 2022. (AP Photo/Susan Walsh)
"Yes," Biden said.
However, a White House official told CBS after the interview that U.S. policy on Taiwan remains unchanged.
Adam Sabes is a writer for Fox News Digital. Story tips can be sent to Adam.Sabes@fox.com and on Twitter @asabes10.