9 min ago
Stocks in wait-and-see mode ahead of busy day on Wall Street
From CNN Business' David Goldman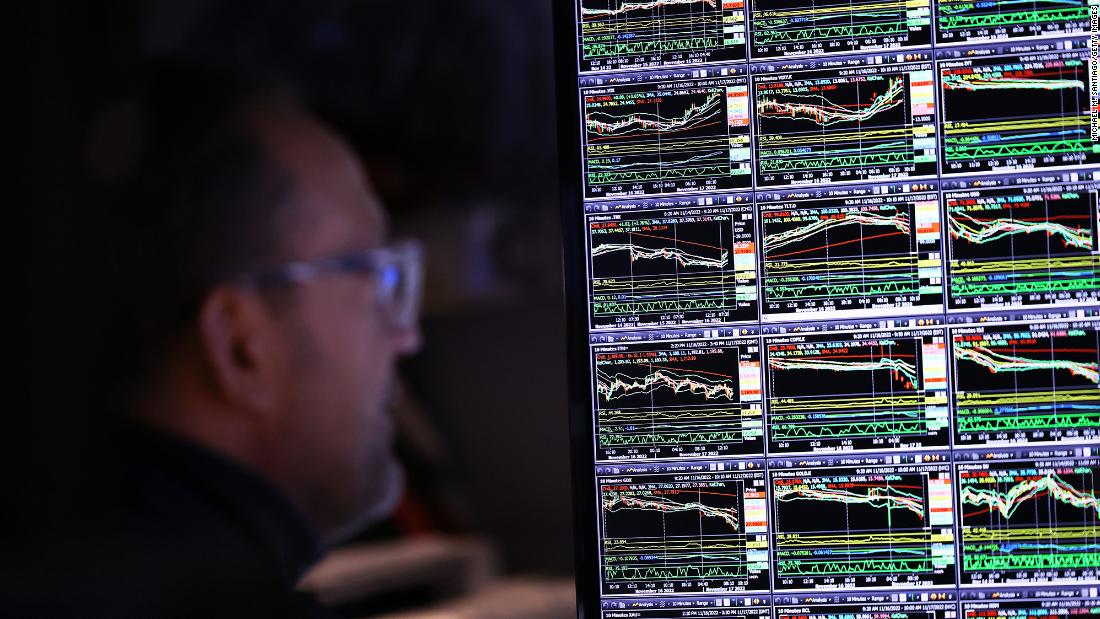 US stock futures were mostly unchanged as Wall Street geared up for a a busy day of economic reports, interviews with business leaders and speeches from top economic officials.
Investors will closely analyze a pair of economic reports, speeches by America's top two economic officials, and interviews with a group of top business leaders.
Stocks:
Dow futures were up 10 points.
S&P 500 futures rose 0.2%.
Nasdaq futures were 0.3% higher
Fear & Greed Index: 61 = Greed
Oil & gas: US oil rose 2% to $80 a barrel, recovering from a deep selloff earlier in the week on fears that Chinese demand would fall. Average US gas prices fell to $3.50 a gallon, according to AAA.
4 min ago
Top business leaders speak at the New York Times DealBook conference
From CNN Business' Amanda Hobor
The New York Times will host its annual DealBook conference Wednesday at Lincoln Center in New York, from 9 am to 6 pm ET. The guests will be interviewed by Andrew Ross Sorkin.
Here are some of the most prominent guests:
-- Amazon CEO Andy Jassy. Topics of interest include economic outlook and layoffs, as well as unionization efforts at its warehouses. Pro-union protesters are expected to gather outside when Jassy speaks.
-- TikTok CEO Shou Chew. Topics of interest include the company's regulatory outlook, privacy and relationship with its Chinese parent company, as well as managing growth as competitors retrench.
-- FTX founder Sam Bankman-Fried. The disgraced former CEO of the crypto exchange FTX is expected to face tough questions about what he knew and how one of the most respected companies in crypto imploded so quickly.
1 min ago
Jerome Powell and Janet Yellen could give Wall Street clues about the economy
From CNN Business' David Goldman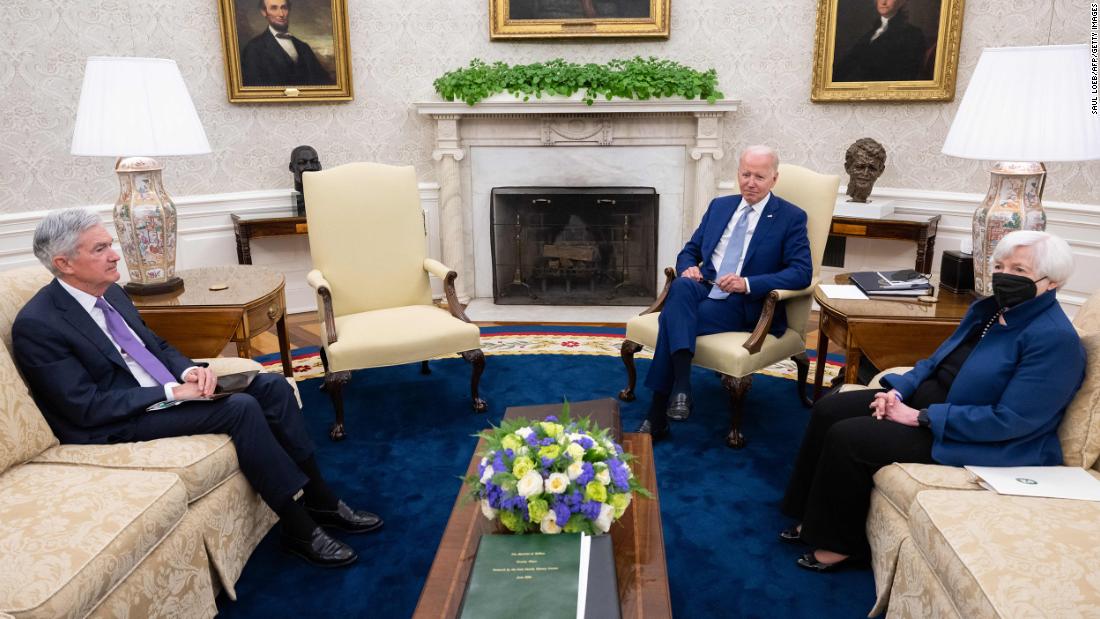 US Treasury Secretary Janet Yellen and Federal Reserve Chairman Jerome Powell will offer a stereo accounting of the economy in separate forums Wednesday, giving Wall Street investors a potential glimpse at future Fed policy and whether America's two top economic officials expect a recession anytime soon.
Powell will speak at a Brookings event at 1:30 pm ET. Investors will keep a close ear on any discussion about whether the Fed will slow the pace of its rate hikes. Earlier this month, Powell indicated that the Fed would raise rates for quite some time, even if it ends its streak of four historic three-quarter-point hikes in a row. That initially spooked markets, but investors were since put at ease by a lower-than-expected inflation report.
Yellen will speak at the New York Times DealBook conference and could give more details about the Biden administration's expectations for a recession and whether it believes inflation will continue to cool off.
1 hr 41 min ago
American job openings expected to have fallen just a bit in September
From CNN Business' Alicia Wallace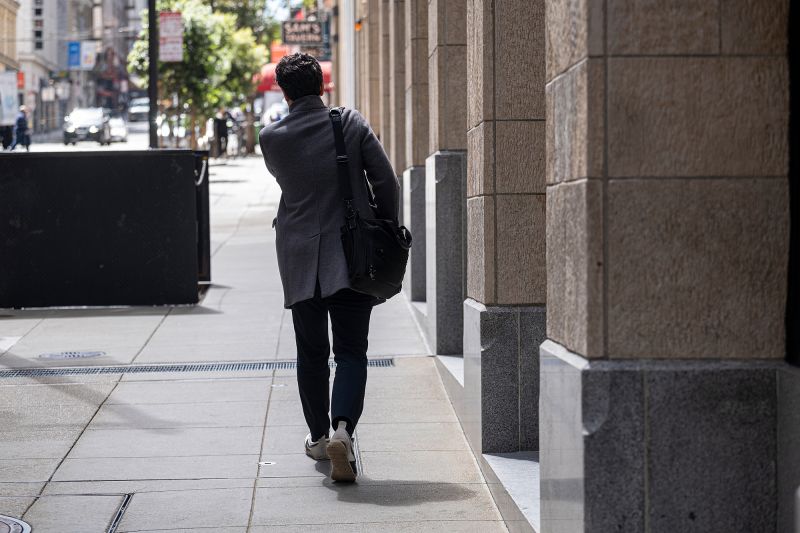 The number of available jobs in the United States is expected to have shrunk a bit in October, though job openings are forecast to remain historically high.
Economists expect US job openings fell to 10.3 million in October, down slightly from 10.7 million in September, according to a survey conducted by Refinitiv. The big September number surprised economists who had expected a much smaller total amid the Federal Reserve's aggressive action to cool the economy.
One key metric Wall Street may be closely watching: the number of positions open for every person looking for work. That number was about 1.9 in September and is expected to fall somewhat in October. That ratio has gained importance as the Fed tries to bring down stubbornly high inflation. When jobs are plentiful and workers scarce, employees have leverage to ask for a higher wage — which puts upward pressure on inflation.
14 hr 44 min ago
US GDP report expected to show even more strength in the third quarter
From CNN Business' Alicia Wallace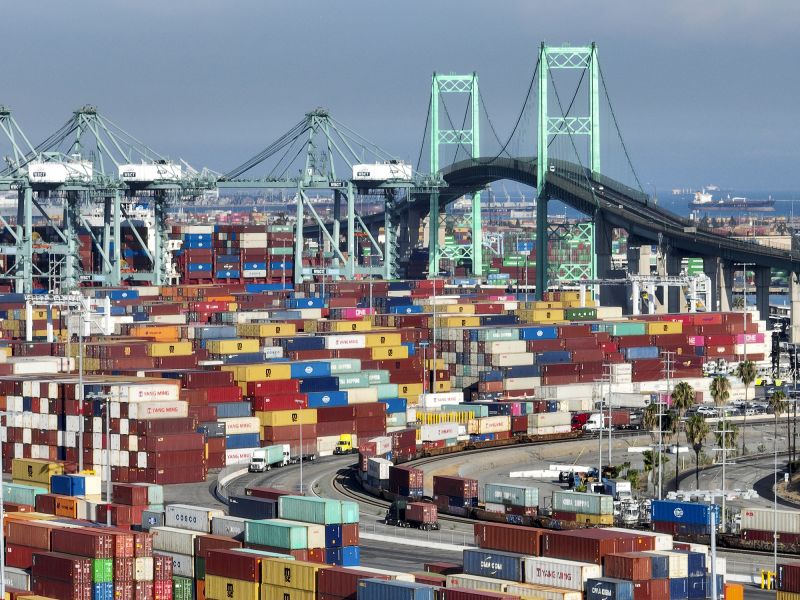 The US economy is expected to have grown even faster than previously estimated in the third quarter, bouncing back after shrinking in the first half of the year.
Gross domestic product — the broadest measure of economic activity — is forecast to have expanded at an annualized rate of 2.7% during the third quarter, according to a survey of economists conducted by Refinitiv. That revised number, which is set to be reported at 8:30 am ET, would be higher than the preliminary reading of 2.6%.
The third quarter marked a big turnaround from economic contractions of 1.6% in the first quarter of the year and 0.6% in the second.
Still, October's preliminary report showed indications that consumer spending, which powers the US economy, is starting to soften.
12 min ago
SBF won't shut up, and it's driving lawyers mad
From CNN Business' Allison Morrow
In the weeks since his crypto empire has collapsed, Sam Bankman-Fried has ignored the most fundamental legal advice that any lawyer — or even a casual viewer of TV crime procedurals — would give: Shut your mouth.
Rather, Bankman-Fried, commonly known as SBF, has been on an apology tour, variously tweeting, DM-ing, and giving recorded interviews with reporters about the very things that could land him in prison if he is ultimately charged with a crime. (He hasn't been, though he is under investigation by numerous agencies and has already been named in at least two civil suits brought by investors.)
SBF has repeatedly admitted that he "f—ked up." He has apologized on Twitter and in a letter to staff. He hasn't shied away from press interviews. And on Wednesday, he is expected to take the stage (virtually, anyway) at the New York Times' DealBook Summit in New York for a one-on-one chat with host Andrew Ross Sorkin.