The United States has rejected Chinese claims that a U.S. warship was driven out of waters it illegally entered in the disputed South China Sea on Thursday.
China's military said that the U.S.S. Milius, a guided missile destroyer, had "illegally intruded into China's Xisha territorial waters without the approval of the Chinese government."
Chinese forces monitored, warned the vessel and drove it away, Tian Junli, a spokesman for China's Southern Theatre Command, said in a statement early Thursday.
He added that the U.S. was "threatening the peace and stability of the South China Sea region" and that Beijing's forces would "always maintain a high state of readiness and take all necessary measures to resolutely defend national sovereignty and security and peace and stability" in the area.
But the American military swiftly disputed the Chinese statement.
"The U.S.S. Milius is conducting routine operations in the South China Sea and was not expelled. The United States will continue to fly, sail, and operate wherever international law allows," the U.S. Navy 7th Fleet said in a statement, according to Reuters.
The Xisha Islands, also known as the Paracel Islands and as the Hoang Sa Archipelago in Vietnam, are a disputed archipelago of reefs and coral islands in the South China.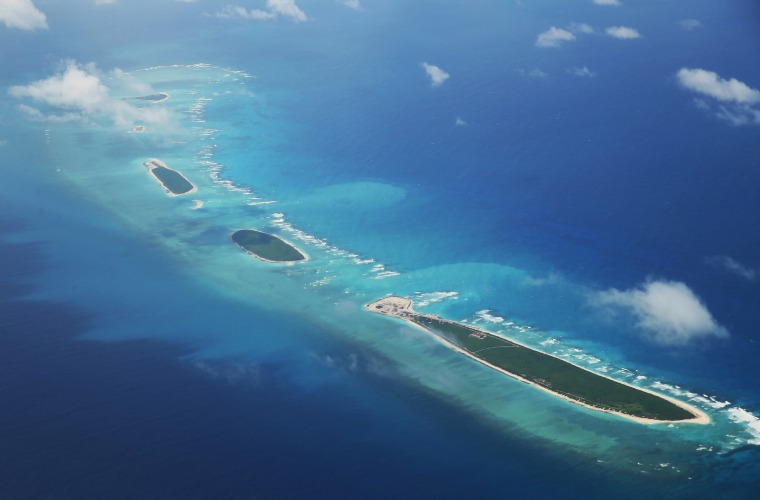 The Paracel islands, which China considers part of Hainan province, pictured in 2018. Several nations lay claim to the disputed South China Sea region.
AFP via Getty Images file
Geopolitical tensions have been high in the strategically important waterway for years, with frequent flashpoints between the world's two largest economies.
In July 2021 China accused another American warship, the U.S.S. Benfold, of entering what it considers its territorial waters near the Paracel Islands.
NBC News was on board a U.S. patrol plane last month as a Chinese fighter jet flew alongside 500 feet away for more than an hour.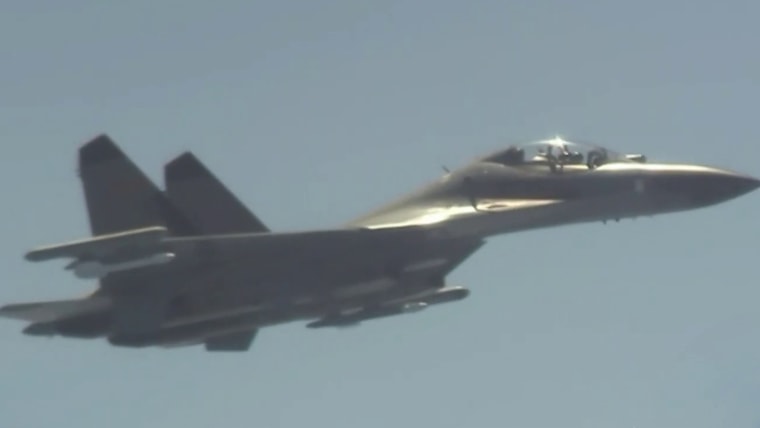 China, which has the world's largest navy, claims sovereignty over most of the South China Sea despite a landmark 2016 ruling by an international tribunal that its claims have no legal basis. Its stance has antagonized a number of countries in the region with which it has territorial disputes.
The U.S. and many of China's neighbors accuse Beijing of using "gray zone" tactics that are not legally acts of war to intimidate other countries and assert greater control over the area. In response, the U.S. regularly conducts "freedom of navigation" and other operations in international waters and airspace.
The U.S.S. Milius is named after Captain Paul L. Milius, a U.S. airman whose aircraft was presumed destroyed over Laos during the Vietnam War in 1968.
The ship is capable of conducting anti-air, anti-submarine, surface and strike warfare simultaneously, according to the U.S. Navy website.