MP SPEAKS | Now that diverse views have been expressed about the forthcoming Port Dickson by-election for PKR president-elect Anwar Ibrahim to take his rightful place in Parliament, I call on all patriots who made history on May 9 to bring about a peaceful and democratic transition of power by joining forces and creating history again in Port Dickson, in preparation for the second phase of a 'new Malaysia'.
The great idea of a 'new Malaysia' cannot be accomplished in one general electoral cycle, but will need ten to 20 years to accomplish.
We do not want the country to just take the first step on this journey – not when all Malaysians, whether in the country or the worldwide diaspora, felt proud to call themselves Malaysians for the first time in many years, and restored faith in the democratic process, especially when democracy is in crisis worldwide.
Let us fulfil the vision of Bapa Malaysia, Tunku Abdul Rahman, that Malaysia can become a "beacon of light in a disturbed and distracted world," instead of a 'black hole' of rogue democracy, kakistocracy and global kleptocracy.
We must restore the doctrine of separation of powers with a Parliament that is not a creature of the executive branch and the Prime Minister to aid and abet the suppression of heinous crimes – like the international 1MDB corruption and money-laundering scandal – and blind to the international indictment of Malaysia as a global kleptocracy.
We must also restore a nationally and internationally respected judiciary with independence, impartiality and professionalism – and we have made important beginnings with the appointment of the new chief justice, Court of Appeal president and attorney-general.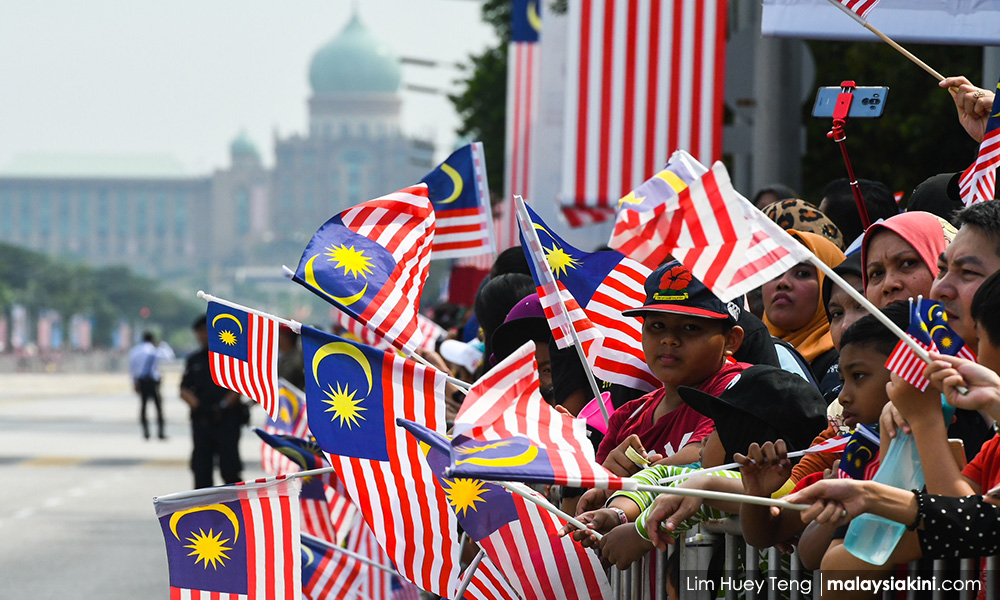 Let us transform Malaysia from a global kleptocracy into a beacon of integrity. Let us restore our economic prowess by leveraging on the strength and assets of our diversities of race, religion, language and culture to transform Malaysia into a world-class nation in every field of human endeavour, and be an example of a united, harmonious, successful, progressive and prosperous nation.
For the sake of future generations, we must complete the great journey to build a 'new Malaysia'.
The time has come to reset Malaysia's nation-building policies and directions, where Malaysians will stop thinking of themselves merely as Malays, Chinese, Indians, Kadazans and Ibans, but to think of themselves as Malaysians.
There is, however, no guarantee that the vision of a 'new Malaysia' will succeed as there are many in the opposition working for the implosion of Pakatan Harapan, as evidenced by the just-concluded PAS Muktamar heralding a new PAS-Umno alliance to take the extremist politics of race, religion, fear, hate and lies to an unprecedented level.
If May 9 successfully heralded a 'new Malaysia', we must ensure not only that the first phase under Prime Minister Dr Mahathir Mohamad is a success, but that the second phase under Anwar Ibrahim is equally successful.
LIM KIT SIANG is the MP for Iskandar Puteri.
The views expressed here are those of the author/contributor and do not necessarily represent the views of Malaysiakini.