"We were made to understand that the election system was not smooth. The election system was down...it went so slowly to the extent that it caused restlessness and a misunderstanding occurred between the people handling the election and the voting members," Kuala Muda District police chief, ACP Adzli Abu Shah told Bernama
Adzli said police had seized several sticks used as weapons during the commotion.
He said that the sticks were not brought from outside but were already there during the incident.
The case is reportedly being investigated under Section 148 for rioting.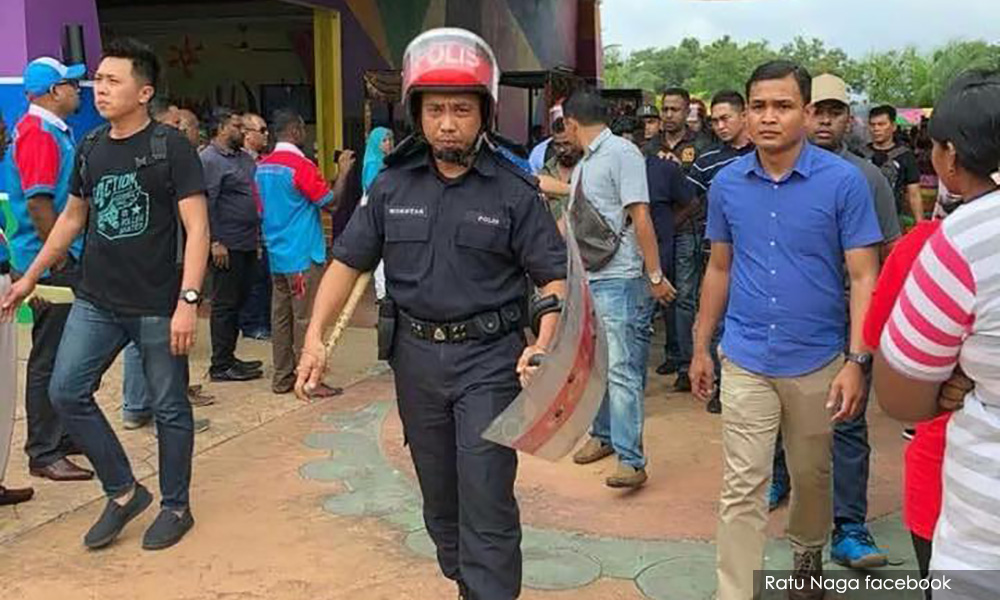 'Denied the right to vote'
Meanwhile, in Penang, members of the Permatang Pauh PKR division were reportedly disappointed that the party elections there began late.
Bernama noted that voters who arrived at the Dewan Seri Tenggiri voting centre here had to wait for almost an hour past the original starting time of 10am before the technical problems were resolved.
Voters were quoted as saying that PKR's party election committee (JPP) should have made proper preparations before the election process began as this was the first time e-voting was conducted.
Voter Alias Said, who is in his 50s, reportedly said the JPP was slow in taking action despite knowing this was the first time the elections were conducted through e-voting.
Another voter, Badariah Mat, 53, told Bernama that she had come early to vote as she was working later.
"I came early but at 10.05 am, the hall was still closed and many people had lined up. The secretariat told us to wait because there were some problems and we were finally allowed to vote at 10.45am," Badaria, a factory worker, said.
Candidate for the post of Central Youth head Dr Afif Bahardin who was at the voting centre reportedly said the JPP should look at the problems in the election process seriously and hoped the matter is quickly resolved.
"The JPP must improve many things and I hope what happened in Penang and Kedah will not happen in the other states," he said.
In Georgetown, a voter, Liow Wei Soon, was quoted as saying that he had noticed a couple of flaws in the system when he cast his vote in Bukit Gelugor.
The 29-year-old mechanic said profile photos of some candidates were missing in the system, and the sequence of candidates were not in proper order.
However, another voter who was one of the first to vote in Bayan Baru told Bernama that the online system was very convenient, and described his experience "like going through Facebook on a device".