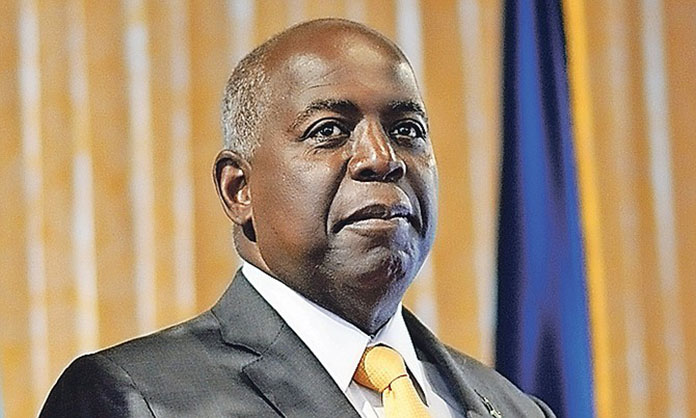 Opposition Leader Hon. Philip Brave Davis Q.C.
By Davis Communications
Scrutinizing the upcoming 2018/2019 Budget of the FNM Administration, Opposition Leader Philip 'Brave' Davis says he expects a bleak outcome as it is without a real growth agenda. In a press release giving his view of the fiscal state of the nation ahead of the Budget Presentation, Davis said in the first year, the FNM Administration seem to be more fixated on making 'alarmist' statements on the issues of fiscal management and accountability, which he said causes damage to the reputation of the country instead of improving the lives of Bahamians.4
"For a government without real growth agenda, this is a bleak outcome and a recession inducing budget," he said. "However, it is unavoidable and although the Budget Communication would include the usual soaring oratory flourishes, behind those words would be a grim picture and it would grow grimmer as we traverse the fiscal path outlined by this government."
He emphasized that despite the opening of Bahama, revenue for the last nine months is trending on par with actual revenue for the last fiscal year. This, he said, is very disturbing as the last fiscal year revenue yield was decimated by Hurricane Matthew. Davis explained that with the absence of major storms and opening of Bahama thereafter, revenue yields should have been at least 10% above the last fiscal year. Furthermore, a 5% increase in recurrent revenue would have allowed the present government to fully execute its capital budget.
Taking an overall view of the expenditure side of the budget, the PLP leader said that not withstanding the relentless pursuit of victor's justice through widespread, yet very selective termination of contractual employees, the expenditure levels have not dropped in comparison to last year. "This is concerning as vendors are not being paid on a timely basis to such an extent that arrears have risen to levels which is creating unsettling chatter among the business community about the government's solvency," he said.
Davis pointed out that in order to achieve its target deficit, the FNM Government reduced capital expenditure near 'historic lows' as a percentage of GDP. But, this act by the Ministry of Finance, he said, ignores the fact that a government's operation is 'continuum.' So any reduction in capital expenditure, he said, is essentially a deferment of expenditure and not a true budget saving. The 2018/2019 Budget Davis said should represent opportunities and challenges for government, but the present one only show signs of an anemic revenue growth going forward.
END –