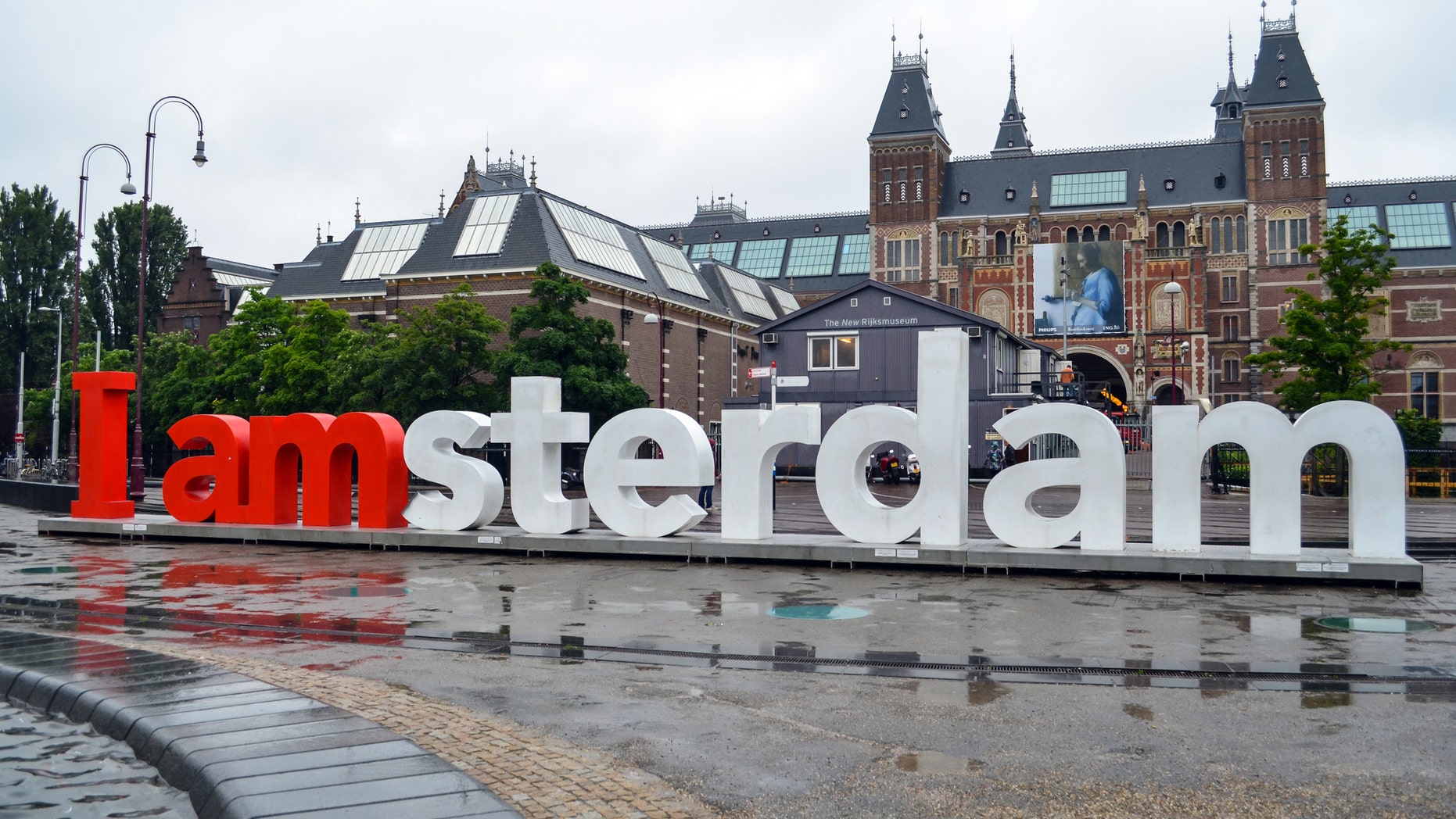 "This slogan reduces the city to a background in a marketing story," said a city councilor. (iStock)
Instagrammers can't seem to get enough of the popular "I Amsterdam" sculpture located just in front of the Rijksmuseum in the city's center. And that's too bad, because Amsterdam's officials are sick of it.
Netherlands' left-wing GroenLinks party successfully proposed to have the iconic sculpture removed from the city center earlier this week, citing concerns over growing tourism affecting the city square, and fears that visitors were getting the wrong idea about Amsterdam.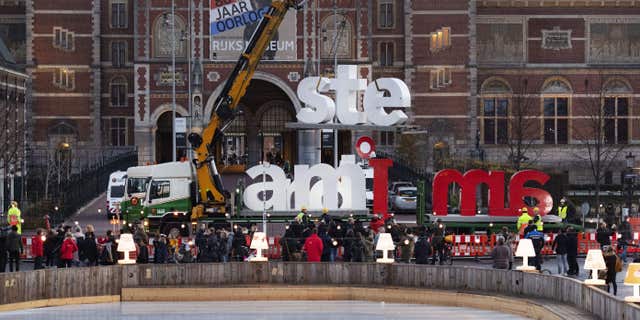 The red and white letters "I Amsterdam" are removed from the Museumplein (Museum Square) in Amsterdam, on Dec. 3, 2018. (Olaf Kraak/AFP/Getty Images)
AMSTERDAM OFFICIALS CRACKING DOWN ON EXCESSIVE, 'NAUGHTY DISNEYLAND' TOURISM
"The message of 'I Amsterdam' is that we are all individuals in the city. We want to show something different: diversity, tolerance, solidarity. This slogan reduces the city to a background in a marketing story," said city councilor Femke Roosma, The Telegraph reported.
A representative for the city's tourism board added to The Independent that "[the] letters were removed at the request of the City of Amsterdam because they were drawing too big of a crowd to an already limited space."
Now, the sculpture, which was erected in 2006, will be placed in a series of different, less tourist-swamped locations in order to "spotlight" new neighborhoods and attractions.
Amsterdam is also sending city workers to stand in front of the museum, to offer explanations to confused tourists. Meanwhile, an artist installed large letters reading "Huh?" where the I Amsterdam letters once stood, only for them to be removed shortly thereafter, The Independent reported.
TOURISTS TO FLORENCE WILL NOW BE FINED FOR EATING ON THE STREET
Telegraph's travel writer Rodney Bolt, however, said he wasn't upset with the city's decision to remove the sign, arguing that "people would more readily take a selfie outside the Rijksmuseum than really look at or care about the paintings within."
At least a few photographers on Instagram appeared to share his feelings. Photographer Jacintha Verdegaal of @urbanpixxels noted that as she was taking a final photo of the sign, "a million other people [were] taking the exact same picture."
"We'll need to find something more original to share on Instagram," she wrote.
The Amsterdam board of tourism estimated that 6,000 people took pictures of the I Amsterdam sign per day. Despite the sign coming down in the city center, however, the department is still planning on using the slogan as the official motto of the city.