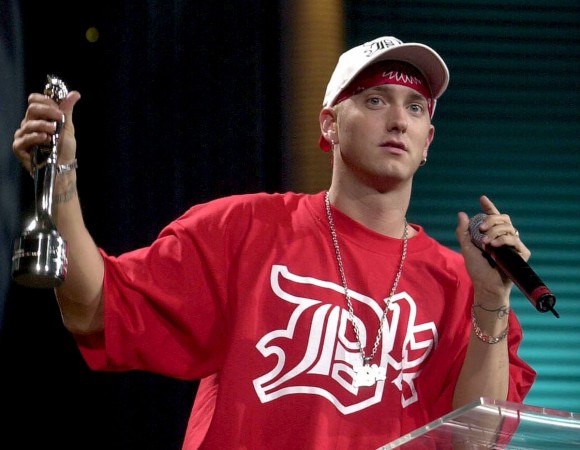 Eminem's latest diss track, Killshot is the latest entry in the Eminem vs Machine Gun Kelly feud that started after the 8 Mile singer took shots against Kelly in his recent album, Kamikaze. In the song, Not Alike, Eminem talked about a deleted tweet by Machine Gun Kelly from 2012. In the tweet, Kelly commented that Eminem's daughter, Hailie, was "hot as f***."
The nasty fight between Eminem and MGK is not coming to an end anytime soon. The 28-year-old Kelly has not dissed Eminem's daughter, it looks like that the 45-year-old real slim shady is prepared for anything if things will go out of his hands. A recent report now suggests that Eminem will "keep tearing down" MGK if he will ever bring up his daughter.
As per the report from Hollywood Life, Eminem's fan knows that Hailie is one of the most important people of the rapper's life and it seems that he is not afraid to do anything just to keep her safe.
"Eminem will keep tearing down Machine Gun Kelly until he feels he's learned his lesson, and Kelly can try and hit back all he wants, but he's never going to be able to even land a jab," the alleged source said.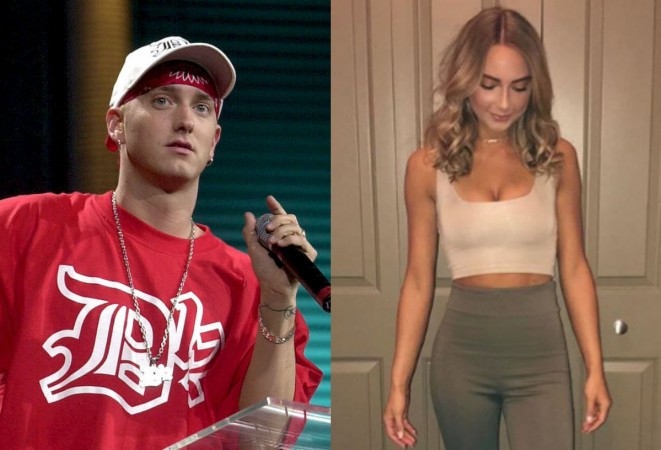 "Eminem thrives on lyrical battles, and he's destroyed much more worthy adversaries than Kelly in the past, it's all about respect, and as far as Eminem is concerned, Kelly needs to learn that, STAT. You don't fangirl over Eminem for years and claim to be his successor, and then expect he's going to take that laying down, and one thing for sure, if you then add Em's daughter in to the mix, he will come at you, and you better be ready for the a** whopping he's going to give you."
Amid the ongoing feud between Eminem and MGK, the latter responded with Rap Devil, on which he referenced the singer's sobriety and age.
On Killshot, Eminem questions: "How you gonna name yourself after a damn gun and have a man bun?" The rapper also fired back at Kelly's lines, rapping: "I'm 45 and I'm still outselling you/By 29 I had three albums that had blew."