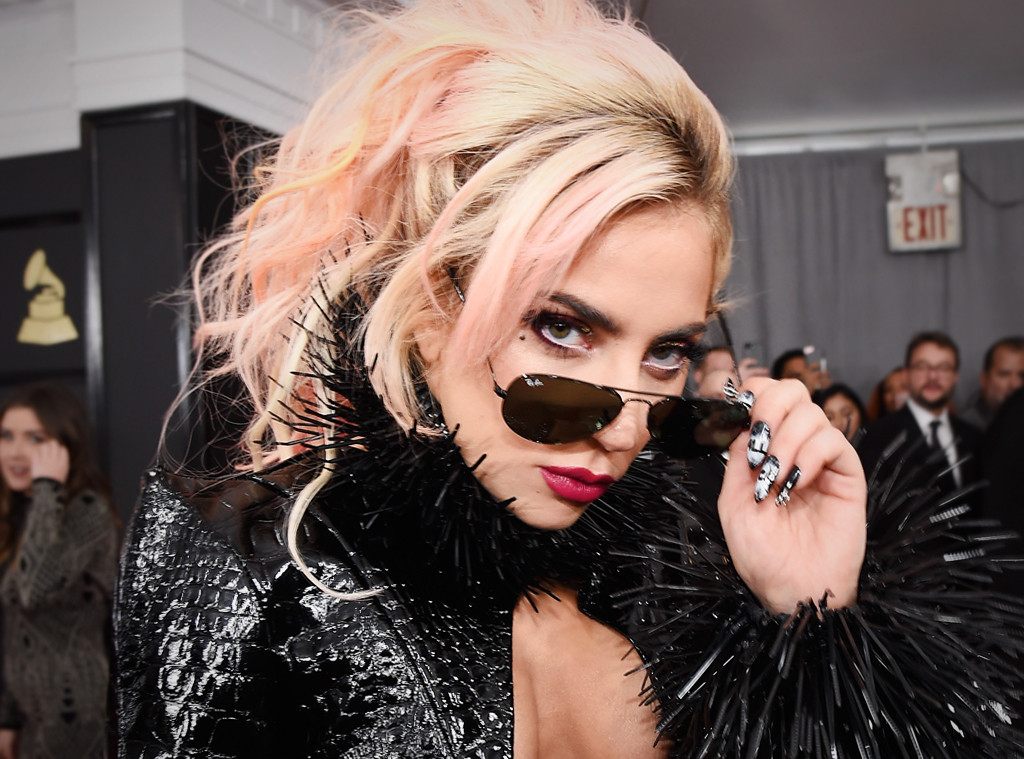 Kevin Mazur/WireImage
Out of the million reasons to be excited for the 2019 Grammys, better be in your top five.
Earlier today, music fans learned who is one step closer to taking home a special trophy when the Grammy Awards take place this February in Los Angeles.
As it turns out, Lady Gaga scored some well-deserved nominations for her work on the A Star Is Born soundtrack.
While it's far too soon to predict who will win big, there's no denying the simple fact that Lady Gaga never disappoints in the fashion department on music's biggest night.
In honor of her nominations, we decided to take a look back at Gaga's most memorable looks from the Grammys.
Whether arriving on the carpet in an egg or going glamorous in a designer dress, you just never know what the Mother Monster will wear. See for yourself in our gallery below.
Getty Images
In her first Grammys appearance, Lady Gaga went big with her daring design.
Getty Images
Third time's the charm? When accepting her first Grammy Award, Lady Gaga sported another creative look that included pink eye makeup.
Kevin Mazur/WireImage
After arriving on the red carpet in an egg, Lady Gaga is "cracked" when it's time for her performance.
Lester Cohen/WireImage
Talk about a show-stopping look! While some stars like Blake Shelton and Miranda Lambert were in their seats, Lady Gaga was busy posing in her unique look.
Jordan Strauss/Invision/AP
Before paying tribute to David Bowie inside the Staples Center, the singer opted for a Marc Jacobs blue embellished blazer dress, blue eye shadow and red platform shoes.
Kevork Djansezian/Getty Images for NARAS
While channeling David's glam rock alter ego Ziggy Stardust, Lady Gaga sported red-orange hair, sparkling makeup, a white embellished suit, white shoes and a light pink feathered boa.
Jon Kopaloff/FilmMagic
Before performing with Metallica, Lady Gaga wowed fashion fans from head-to-toe with her knee-high heels, under-boob and leather look.
Jamie McCarthy/Getty Images
In a custom Armani Privé gown, Lady Gaga glided onto the carpet with an assistant ready to perfectly lay out the train.
Kevin Winter/Getty Images for NARAS
While sharing the stage with Mark Ronson, Lady Gaga belted out her song "Joanne," which was dedicated to her father's late sister Joanne who died at the age of 19 from lupus.
Mark your calendars, ladies and gentlemen. The 61st Grammy Awards air live from the Staples Center in Los Angeles on Sunday, Feb. 10, 2019, at 8 p.m. EST/5 p.m. PST on CBS.
Watch E! News Sunday, Feb. 10, for E!'s Live From the Red Carpet 2019 Grammy Awards special.