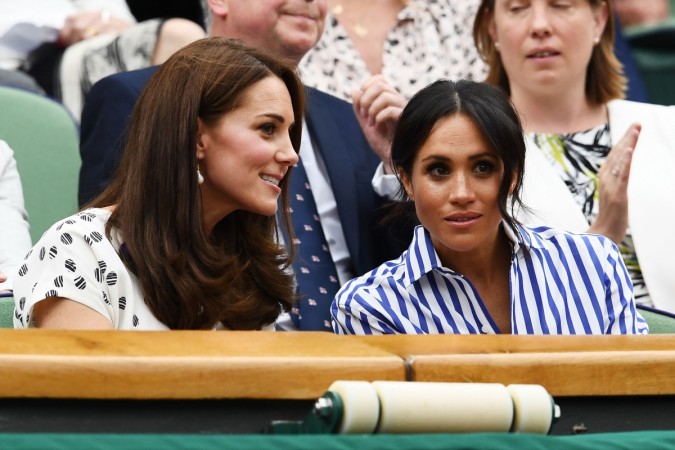 The Duchess of Sussex, Meghan Markle has reportedly been seeking advice from friends and family on how to increase her chances of getting pregnant with Prince Harry.
The 37-year-old recently married Duke of Sussex, Prince Harry, and the couple has been in the limelight ever since. There have also been a lot of false reports about the Suits actress being pregnant!
According to a report on HollywoodLife, the former TV actress had asked her friends from Toronto on tips to conceive faster. Who better to go for advice when there's a Royal family member with three beautiful babies right in London?
Kate Middleton has reportedly given advice for Meghan on pregnancy. A close friend of the Duchess told the media outlet, "Meghan has been getting baby making tips from all her friends with kids, including Duchess Kate."
"Apparently Kate told her to drink more tea. That was her big piece of advice." That won't be too hard for the Suits alum since she's "embraced all the British traditions and has started drinking tea at tea time."
Meghan isn't sure if it would work or not, but she has been religiously been following it. "She's not really sure if it will make any sort of difference in helping her get pregnant. But she's very graciously following Kate's advice."
Meghan's friends from Toronto have also been giving her advice. "Her friends in Toronto are more holistic minded so they've offered tips like practicing more yin style yoga and doing a nightly meditation," the source explains. "Meghan's not obsessing about getting pregnant but she's very open to everyone's ideas. She's a naturally curious person so she loves learning what worked for her friends when it comes to their fertility," said the source.