Walmart is temporarily removing all guns and ammunition from its sales floors over concerns of civil unrest. Customers will still be able to purchase them by request, but in-store displays will remain empty for the time being.

America's largest retailer remains one of the top sellers of guns and ammunition in the country, even though it has scaled back its inventory in recent years. Walmart sells guns and ammunition at approximately half of its 4,700 stores.
It stopped selling ammunition that can be used in semi-automatic rifles last year after a shooting at one of its stores in El Paso, Texas that killed 23 people.
The retailer pulled assault-style weapons from its shelves and raised its minimum age for firearm purchases from 18 to 21 in 2015.
"We have seen some isolated civil unrest and as we have done on several occasions over the last few years, we have moved our firearms and ammunition off the sales floor as a precaution for the safety of our associates and customers," Kory Lundberg, a spokesman for Walmart, said in a statement.
Walmart doesn't want to make firearms and ammunition available to looters should things turn ugly after the election.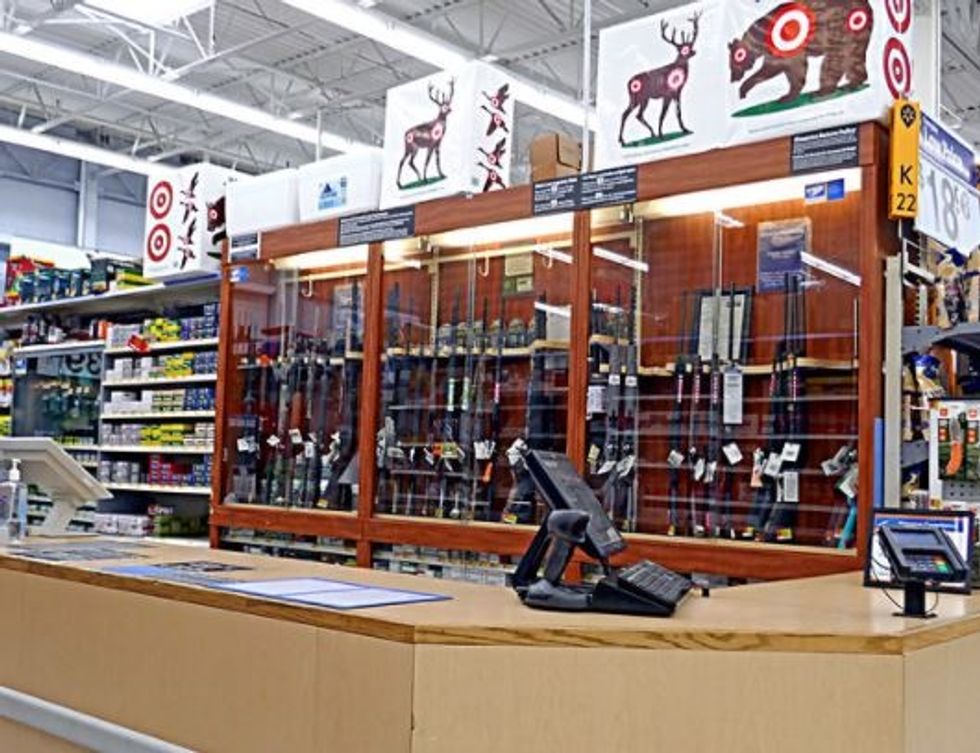 via Pom' / Flickr
The company made a similar move after the murder of George Floyd in May.

Walmart's decision comes after peaceful protests turned into skirmishes and looting in Philadelphia after the fatal shooting of Walter Wallace Jr., a Black man, by police.
The move also comes on the eve of an election that many Americans fear could lead to violence. A recent poll published by USA Today found that three of four voters are concerned about the possibility of violence on or around Election Day.
Only one in four believe there will be a peaceful transition of power if Democratic candidate Joe Biden defeats President Trump.
"It's not a sign of a healthy political system" that so many voters are worried about potential violence, said Eric Schickler, co-director of the UC Berkeley institute. "Even 2000 was resolved peacefully," he noted. "Now, it's less clear."
In the first presidential debate last month, President Trump told the Proud Boys, a right-wing hate group, to "stand back" and "stand by." Many believe it was a call to prepare for war should Biden win the election.
@realDonaldTrump Who are you fighting for? "Proud Boys, stand back and stand by!" @realDonaldTrump https://t.co/fpdCyyFwRI

— Ron Pragides 🇺🇸 (@Ron Pragides 🇺🇸)1603328726.0
Fears over Election Day violence, the COVID-19 pandemic, protests following the Floyd murder, and the likelihood that Democrats will take back the White House have led to a surge in gun purchases this year.

There have been 28,826,449 million applications for background checks through September of this year, surpassing the 2019's total of 28,369,750.
America's current social and political landscape has created a significant increase in women and Black people purchasing guns. "The year 2020 has been just one long advertisement for why someone may want to have a firearm to defend themselves," Douglas Jefferson, the vice president for the National African American Gun Association, told The New York Times.
From Your Site Articles
Related Articles Around the Web