At least five people were wounded, including a pregnant woman whose baby was delivered by emergency cesarean section, when a moped-riding gunman opened fire on a crowded football field in Dallas and people fired back, police said.
The shooting erupted about 9:20 p.m. Sunday on a football field near the Cotton Bowl in southeast Dallas, police said.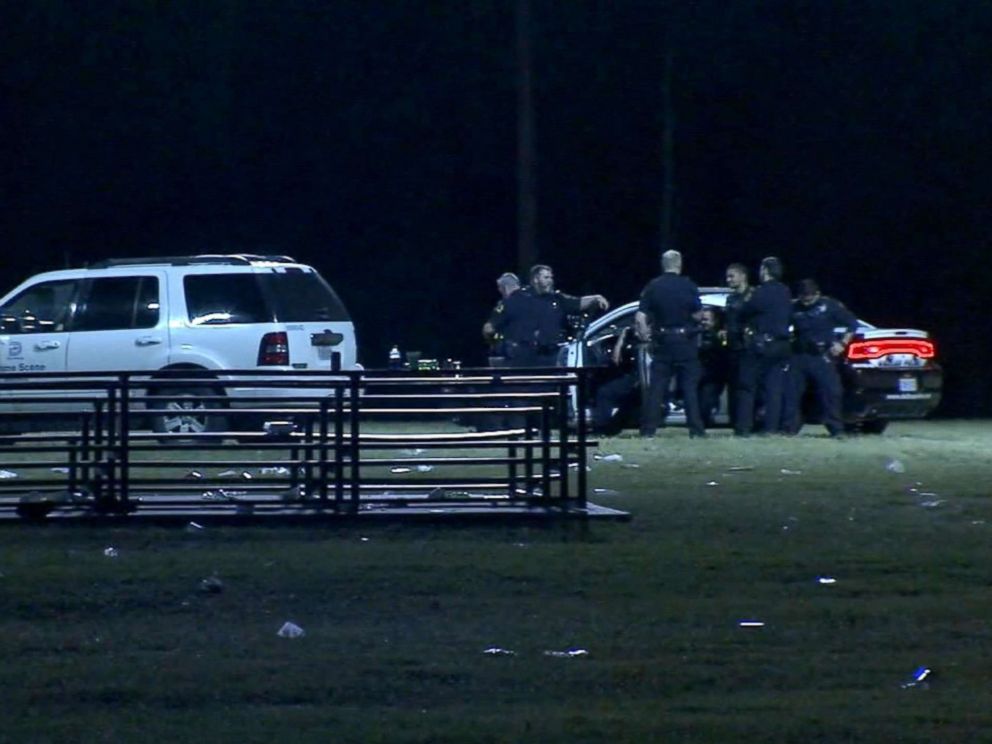 WFAA
A large crowd was on hand for what had been a friendly neighborhood football game when a "disturbance" broke out between several men, the Dallas Police Department said in a statement to ABC News Monday.
Citing witnesses, a man "walked up to the field then got on a moped and drove to the middle of the field when he opened fire on the crowd," the statement reads. "A witness stated that multiple people began shooting towards that shooter on the moped."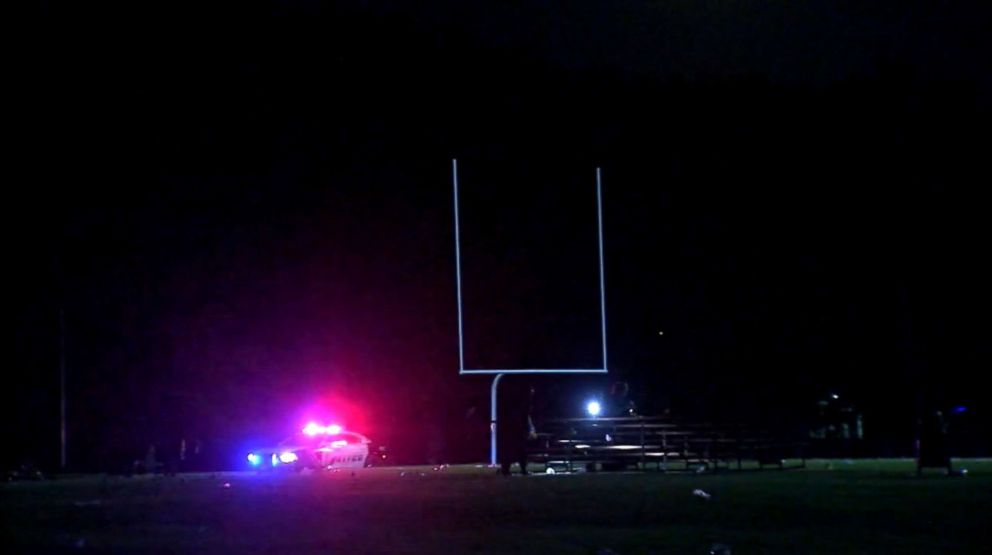 WFAA
Three women, including the pregnant one, were shot, police said. Two of the women were in critical condition Monday morning, while the third was in stable condition, police said.
The pregnant victim underwent an emergency C-section at a hospital and police said her baby survived.
Two men were also wounded and both were in stable condition this morning.
The names of those wounded were not released.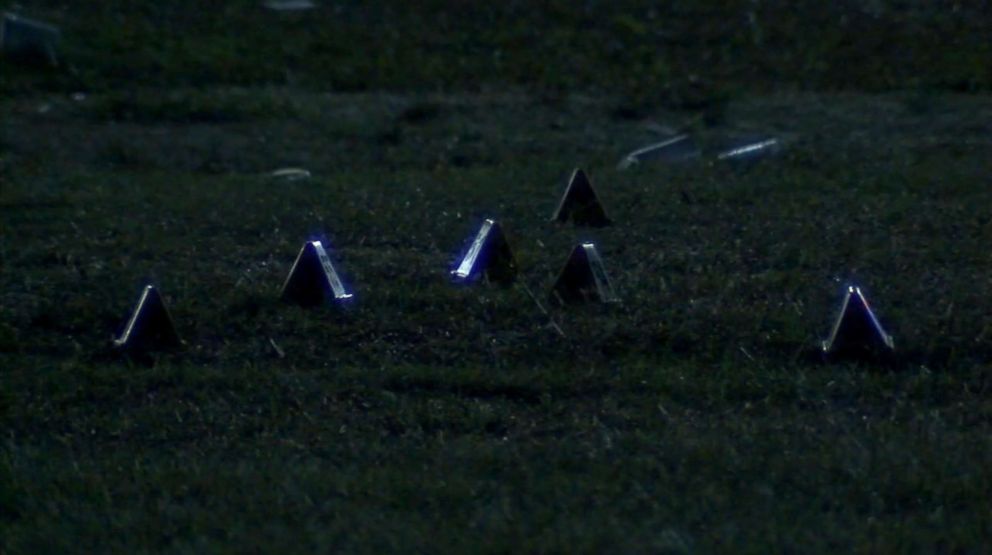 WFAA
No arrests were made.
A witness, Braylon Allen-Stovall, posted a video of the shooting on his Facebook page. In the video, a large group of people appeared to be gathered on the football field when an apparent argument erupted.
The video captured several dozen shots being fired and people screaming and running for cover.
The shooting occurred at the Juanita Craft Recreation Center near Fair Park, where the Cotton Bowl is located.